BrokenLinkCheck.com is a free online website validator/ problem detection tool that will check your website pages for broken / dead links. It will validate, find and report bad hyperlinks to your web pages if any found.
You can remove those broken links from your website to make your website error free.
6 Great Tips of Internal Linking with its benefits for SEO
You have to follow these simple steps to get rid of broken links.
Step-1: Open BrokenLinkCheck.com website. It will look like below screenshot.
Step-2: Enter your website URL and Security Code.
Step-3: Select "Report distinct broken links only" and click on "Find broken links now!" to get the broken links.
Step-4: Once you clicked on "Find broken links now!" button, you will see the processed status of web pages.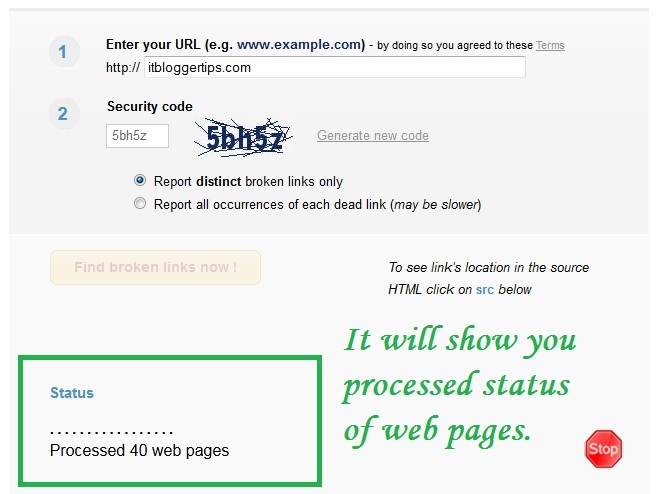 Step-5: If your website has some broken/dead links then it will show you links otherwise it will show you following message.
Status
COMPLETED!
Processed 317 web pages, found 0 broken links
How to Get Fast Index Your Blog Post on Google
Just give it a try. You will also find some broken link pages. If you get some pages then remove them from your website to improve ranking of your website.
If it worked for you then don't forget to like and comment below.