GoDaddy is the world's largest #1 domain name registrar and Web hosting provider with 12 million customers and more than 55 million domains under GoDaddy management.
It has more than 4,000 employees and 24/7/365, round-the-clock customer support.
GoDaddy offers a great & incredible offer to its customer. The normal price of a .COM domain is Rs 499 or depends on the dollar rates like today i.e. 2nd Sep 2013 (it is Rs 589/year). So this will not be a bad deal if you grab the .COM domain in just @ Rs 109/-
Use Coupon/Promo Code: gofbin01
When you will use above Coupon/Promo code, you will get your domain in just @ Rs 109 with some extra ICANN fees.
.COM Domain Registration Charges: Rs 109/year
ICANN Fees: Rs 10 to 15 (Depends on dollar rates)
Suppose if you purchase it today then you will be charged @ Rs 121.08/year.
Domain Charges: Rs 109/year
ICANN Fees:        Rs 12.08/year
Total cost:             Rs 121.08/year
People always search for the cheapest domain name and when they don't get it they give actual prize Rs. 499 for it.
After purchasing a domain name, you can host your website/domain on any of these giant hosting providers like GoDaddy, HostGator, BlueHost and DreamHost.
You can also get a Free Domain Name with 50% OFF on GoDaddy Web Hosting from here.
Here are some steps to get your cheapest .COM domain name today.
Step-1: Just open the GoDaddy website.
Step-2: Now search your .COM Domain name, it will show you whether it's available or not. If it's available than click on "ADD" Button. Once you added the domain name click on "Continue to Checkout".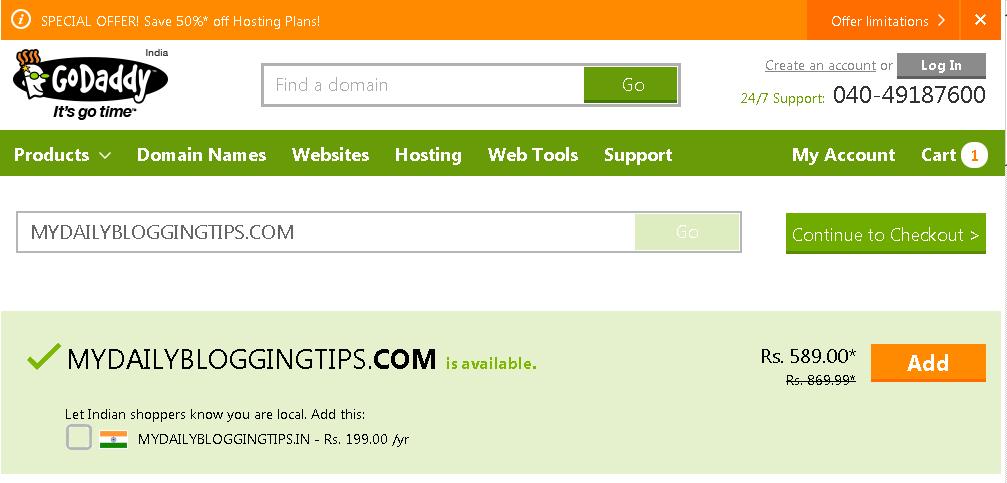 Step-3: It will show you many offers but leave them if you don't want to grab them. Just click on "ADD & Continue" button. It will show you your complete order details, review your order and proceed to next step to use coupon code gofbin01.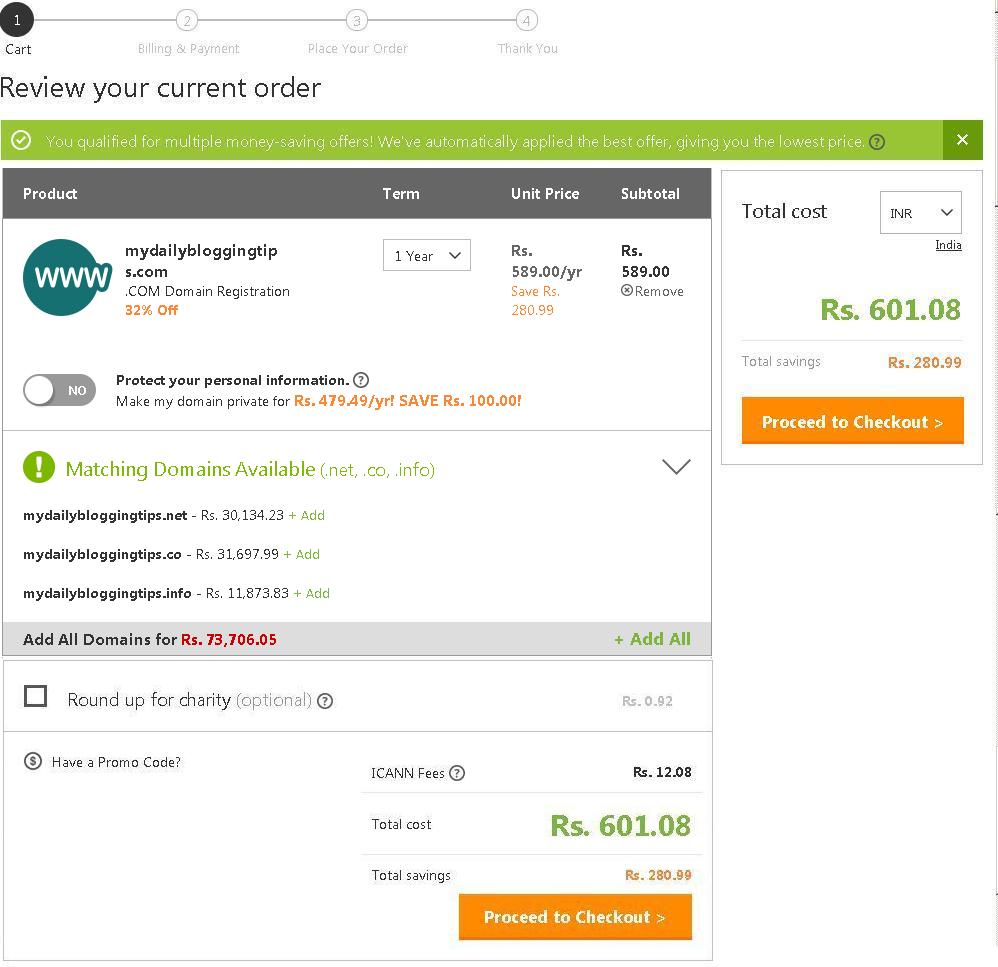 Step-4: Now enter your coupon code as shown in following figure to get discount.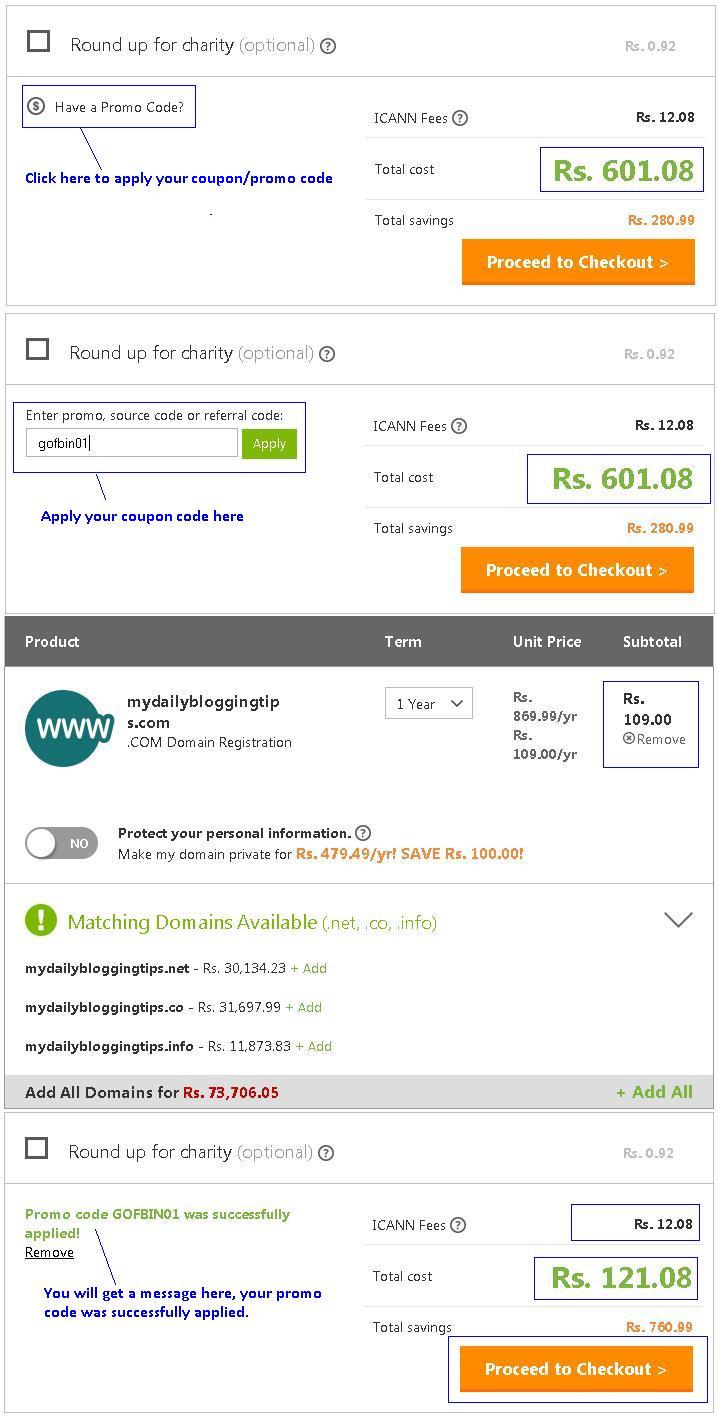 Step-5: Click on "Proceed to Checkout" button, create your new account on GoDaddy and proceed to buy your cheapest .COM Domain today. You can give money from listed modes Credit Card, Debit Card or Net banking.
Get a Free .COM Domain with 50% OFF on GoDaddy Web Hosting
If you have any doubt/query related to this offer you can free to comment below the post.