In my previous post I wrote about How to Get a Cheapest .COM Domain for Just @ Rs.109 Only. Now in this post you will get step by step screen shot to grab a Free Domain Name with 50% OFF on GoDaddy Web Hosting.
Step-1: Open the GoDaddy website.
Step-2: Now click on "Hosting" menu and you will get 3 plans Economy, Deluxe and Ultimate. If you don't have budget problem then go for Ultimate Hosting Plan otherwise go for Deluxe Hosting Plan. You can also choose this plan for 12 months to 36 months. Click on Add to Cart button to proceed.
It is recommended to get minimum 2 years plan because you will not get this discount after that.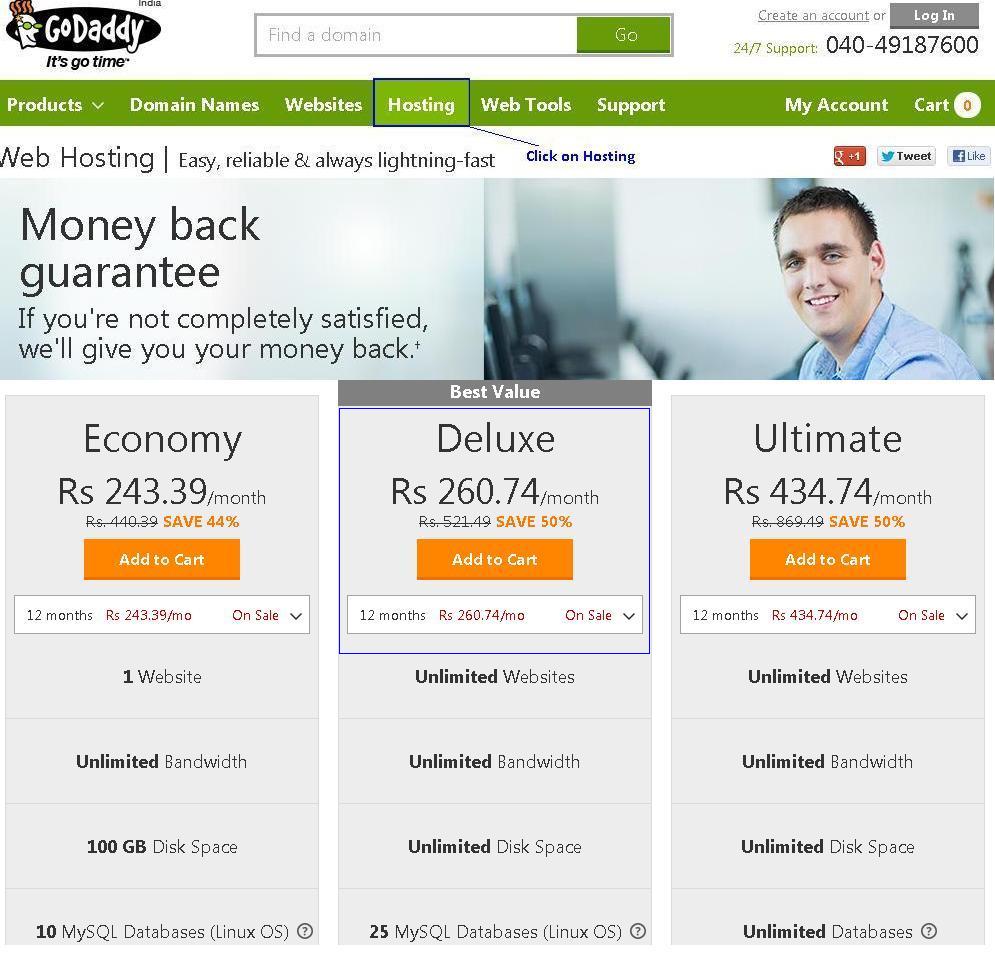 Step-3: Next screen shows your selection plan whether it is Deluxe or Ultimate, your term 12 months or 36 months, your operating system Linux or Windows.
It is recommended to choose Linux hosting plan for security reasons. Prizes for both the OS are same.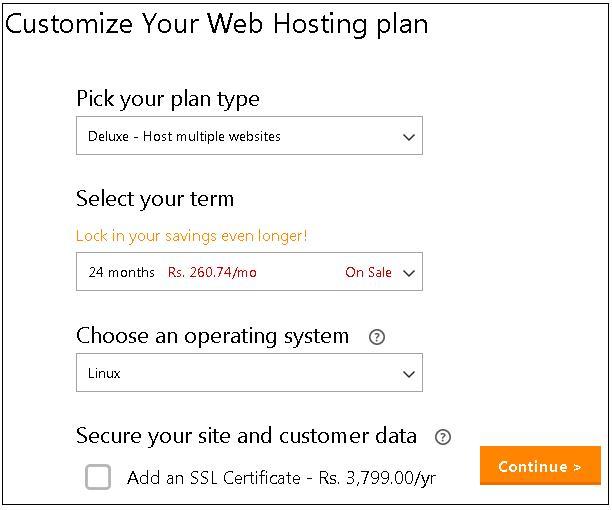 Step-4: Click on Continue to get your free .COM Domain name. Enter your domain name and click on Go button. It will show you whether this domain is available or not.
It's time to add this domain and continue to proceed and review your current order.

Step-5: Review your current order; here you will see you are charged for hosting only with 50% discount and one free Domain.

Step-6: Now finally click on "Proceed to Checkout" button, create your new account on GoDaddy and proceed to buy web hosting with 50% discount and one free .COM Domain. You can give money via any of the listed modes Credit Card, Debit Card or Net banking.
How to Get a Cheapest .COM Domain for Just @ Rs.109 Only
If you have any query/doubt related to the offer you can comment below the post.