You can backup of MySQL databases from your Godaddy Hosting Control Panel but if you want to restore MySQL databases click here.
It's very simple process which creates and stores your backups in a _db_backups folder in your hosting account.
Troubleshooting Tips: If you have encountered an error during creating a backup first time, you should make sure that the directory _db_backups exists or not.
Following is the Step by Step process of backing up a MySQL Database from Godaddy.
First log in to your Godaddy Account
Click on Launch button, just next to the Web Hosting account.

Select MySQL database in the Databases section of the Godaddy Hosting Control Panel.
Click the Actions drop down menu next to the database you would like to take back up.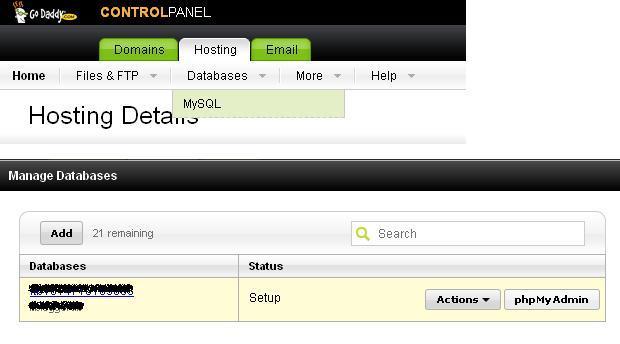 Now select Backup and click OK to backup your database.
Open File Manager and you can check your database backup on _db_backups folder in your hosting account.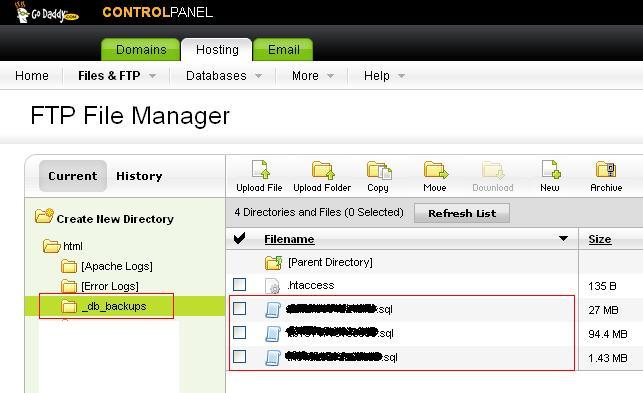 Note: When you create a backup file using the Godaddy Hosting Control Panel, Godaddy system names the file using the name of the existing database. While you can't define a file name during the database backup process but you can rename a file once the database backup process is completed.
If your database backup fails due to any reason, click the option to retry the backup of your database.