Google AdSense supports publishers in several different languages but Hindi language was not supported by Google Adsense. Today i.e. 14th Dec 2014 Google Adsense added support of Hindi Language.
It means, If you have a website in Hindi, you'll now be able to earn money by displaying Google AdSense ads on your website. To get started:
Make sure your website is compliant with the AdSense program policies.
Sign up for an AdSense account by enrolling your Hindi website.
Once your AdSense account has been approved, simply add the AdSense code to start displaying relevant ads to your users.
ऐडसेंस कार्यक्रम में आपका स्वागत है!
Welcome to AdSense!
You can also find official announcement on official blog of Google Adsense.
Now publishers can monetize websites in many languages including English & Hindi.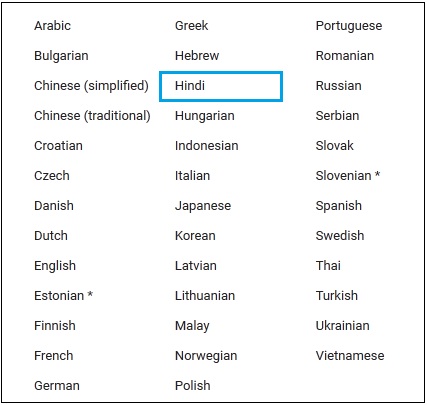 *At present, Google AdSense only supports ad serving in this language. The AdSense product interface and Help Center are not currently available in this language.
You can select your site's primary language during the application process. If you're approved, AdSense will serve relevant ads to your pages in the appropriate language, even if your site contains multiple supported languages.
Please also be aware that placing the AdSense code on pages with content primarily in an unsupported language is not permitted by the AdSense program policies.
Must Read:
How to Get Google Adsense Approval – 21 Secrets Revealed