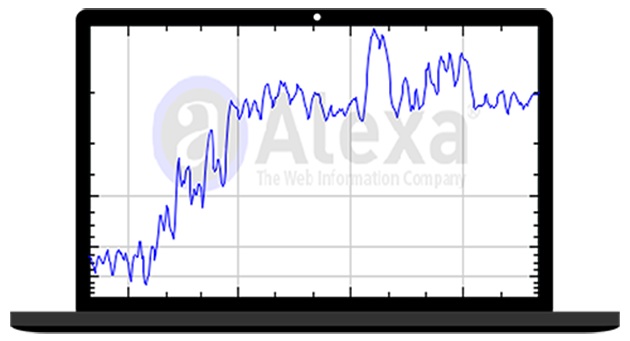 In my previous article, you have seen 5 best tips to improve your website's Alexa ranking. In this article we will show you best tips to boost your website's Alexa ranking very fast.
As per AlexaBoostup,  Good Alexa Ranking is a key indicator of a healthy & successful website or blog. As a rule of thumb, the better the Alexa ranking, the more business you'll get. Boost up your Alexa ranking by surfing websites with thousands of other Alexa Boostup users.
You can improve your Alexa Ranking with the No 1 Alexa Traffic Exchange website AlexaBoostup.
Alexa Boostup Website's Features:
1) It's Completely FREE:
Alexa Booster is completely free to use, Just Sign Up and Start Auto Surf.
2) It's Works on all WEB Browsers:
It works on all web browsers, you need to install Alexa Toolbar or Sparky Addon with your browser.
3) Auto Surf & Earn Points:
Surfing is automatic, you need not to enter any verification or captcha code to continue surfing. Just Surf and earn points, you will get 1 point per hit and automatically your website will open on other computers.
4) Add Multiple Websites:
You can add as many websites as you want, set amount of points used limit per day. If you have no time to earn and surf websites, you can easily purchase the points from the website.
If you have any query, you can get the help with their support system.
5) Proven Results:
You will see the results in one week.
Process: How to Boost Your Website's Alexa Ranking?
You can easily boost your website's alexa ranking using below instructions.
Step-1:
Create your account on Alexa Boostup using Sign Up Alexa Boostup link.
Enter your e-mail address and password to create your account.
Step-2:
Now confirm your e-mail address.
Go to Manage Websites link on the left side > Click on Add New Website > Enter your website information & limit per day.
Step-3:
Now click on Launch Auto Surf link to earn points.
1 website surf = 1 point 
When you earn 1 point by surfing 1 website, you website also opens on other computer 1 time. It means if you have 1000 points, you website will be opened in 1000 computers.
You can see daily reports under Dashboard option.
By this way you can boost your website's Alexa ranking.
Caution:
Everybody say Alexa Boostup is Google Adsense friendly but i can't confirm it. Use this at your own risk or first contact to Alexa Boostup.