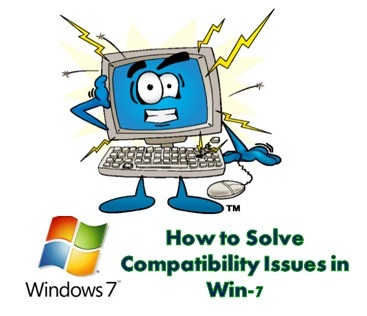 Compatibility issues are always been a problem in IT industry, especially when a new operating system comes out in the market.
It was seriously a nightmare for many Vista users because of its compatibility issues. Even it forced them to switch back to Win-XP to run their favorite programs and games.
It seems Microsoft has learnt from Windows Vista compatibility issues and they introduced a new Wizard to solve compatibility issues in Win-7.
How to run Windows Compatibility Troubleshooter wizard?
Follow below instructions to run and troubleshoot compatibility issues using Windows Compatibility Troubleshooter wizard.
Step-1:
Go to START > Type Action Center in Search Box and hit Enter.
Step-2:
Click on the link labeled Windows Program Compatibility Troubleshooter in the left pane of the Action Center to start the troubleshooting wizard.
Step-3:
Once Program Compatibility screen appears, Click on Advanced options link and simply click on Next button.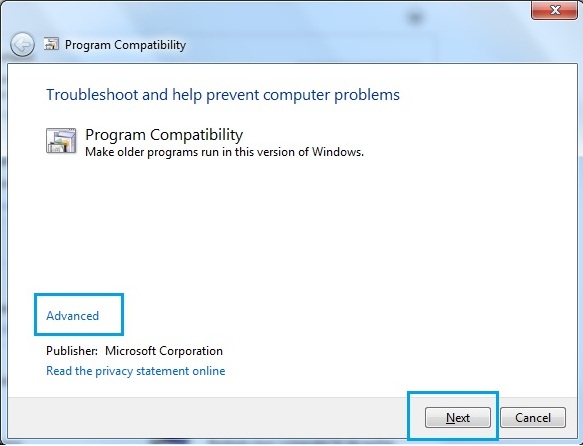 Step-4:
Now browse the .EXE (executable file) and click on Next button.
You can choose either Try Recommended Setting or Troubleshoot Program option. Windows will fix the issue and will show the results in few seconds.
If the issue still persist, you can choose the below method to solve the issue.
1) Right click on the .EXE (Executable File) and select Properties option.
2) Navigate to the Compatibility tab > Check the option named Run this program in compatibility mode for and choose the operating system as Windows Vista or Windows 7.
3) Click on Apply button.
4) Run the installer (.EXE File) to install the software. That's it.
I hope this tutorial will help you to get out of Compatibility Issues in Win-7.