There are so many ways to design a Smartphone app for your mobile. Many people think that only tech guy can develop such type of android or Smartphone applications but you must know that there are so many free websites available over the internet where you can also build your own Smartphone app in just half an hour and can publish to the world for free.
No coding skills require to develop Smartphone applications for your mobile phone. Just use these free websites to create your first Smartphone application.
Top 6 Websites to Design a Smartphone App.
1) ibuildapp.com
This website helps to develop android and iOS based application. It has a content management system which helps to update your app with new content and design in real time.
2) monk.ee
You can design your own social networking app to share with your friends and colleagues. You can also choose pre-defined templates to design your Smartphone app. You can integrate photo/video sharing, chat room, twitter and community space in your app.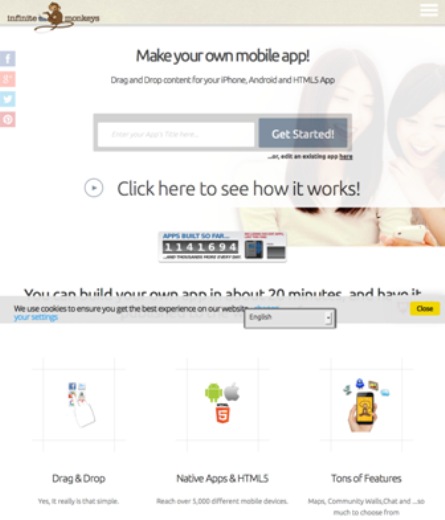 3) buzztouch.com
You can design both iOS and Andrid app with this website. You can start with an online control panel. You need not to be coding guy but you will have to download source code on your personal computer.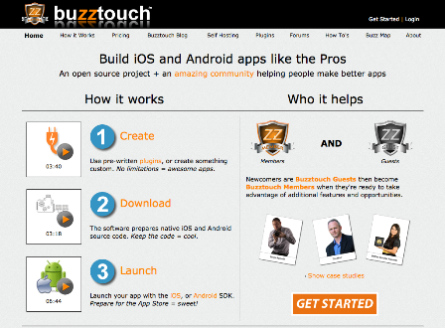 4) appsbar.com
Appsbar is absolutely free and helps to develop HTML5 apps for any type of mobile operating system. You can also submit your app to Appsbar team to check its market standards and correctness.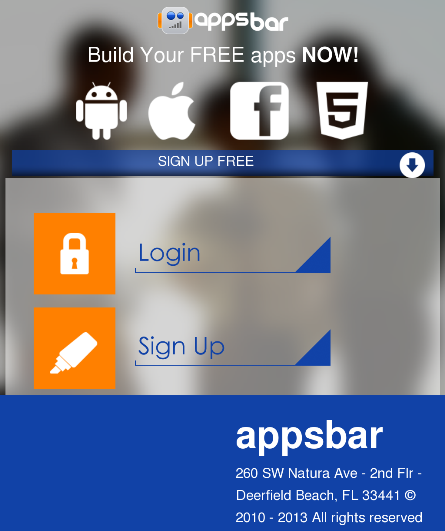 5) appmakr.com
You can design apps for iOS, Android and Windows phone with simple graphics user interface. You have to choose a platform to design an app.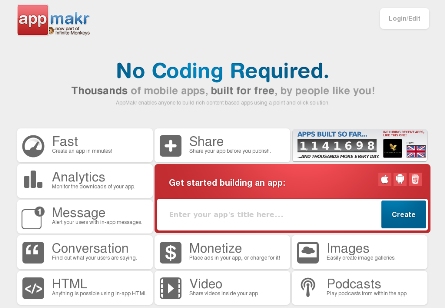 6) andromo.com
You can design your own android application with this website. When you design a free app, it comes with the banner advertisements and its income divides between you and the company. If you have a better idea, design your own app and sell it in the android market but you will have to give some initial amount to company.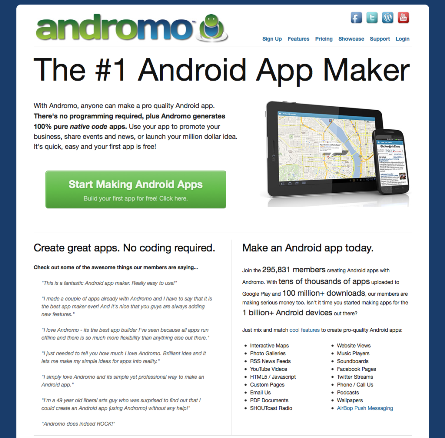 If you liked this article, share this article to your friends and colleagues.