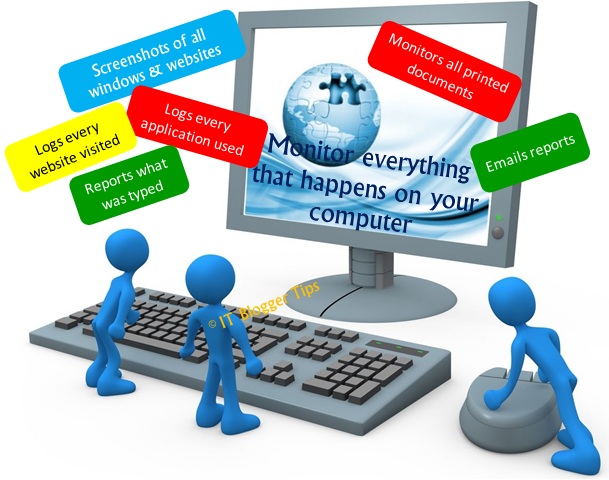 In the computer and internet world, security is the main concern, whether you are working at your home or at your office. You don't know who uses your computer?
Are you the only user who uses your computer or someone else is also using your computer in your absence? If someone else is also using your computer then there is a huge risk of security breach and opening unwanted websites on your computer.
What should be done to avoid such type of misuse?
To avoid misuse of computer at home and office, we need a monitoring software that can record all the activity such as can take screenshots, logs every application, logs every website visit and monitor printed documents.
Yesterday I was searching this type of software for my home personal computer and found Gecko Monitor Software is the best solution for this. Gecko Monitor software allows you to monitor everything that happens on your computer such as take screenshots of all windows & websites, logs every applications used, logs every website visited, monitor printed documents and Emails reports to you remotely & secretly while you're away.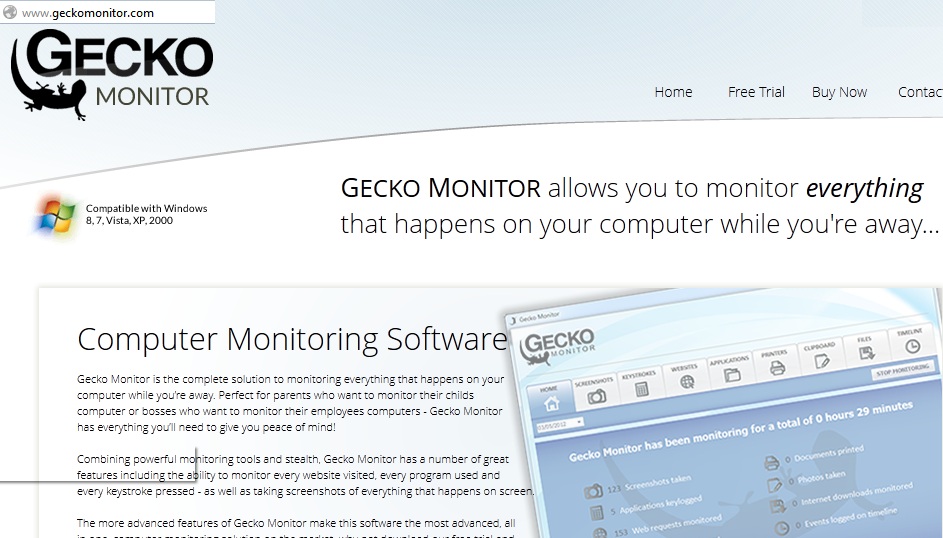 Why to use Gecko Monitor Software?
Gecko Monitor is best, simple and easiest software to use. This is the most powerful computer
monitoring software available in the market.
When you install this software in your computer, it silently monitors your computer even after the computer gets restarted.
Install the Gecko Monitor Software:
You can install its trial version from the below link and if you are satisfied with the trial version, you can also buy the same software from our purchase link.
Once you installed the computer monitoring software, Start the software it will run silently in your personal computer and you can access software with a secret key combination followed by your password. By this way you can configure the monitoring software.
There are many types of monitoring software available in the market but all they are vary in their functionality. The Gecko monitoring software has all desired features.
You Must Read: