There are many online websites available which provides free CSS tutorial with examples and editor to live hands on.
CSS is used to design HTML pages with gorgeous styles.
You will learn short and sweet tutorial from following websites and can experiment live hands on with the editors.
Best Websites to Learn HTML, CSS, Java Script and PHP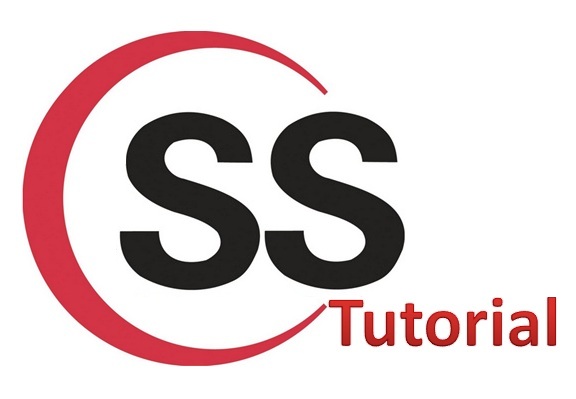 Tutorial – Top 10 CSS Websites:
1) W3Schools – CSS Tutorial (http://www.w3schools.com/css/)
W3Schools is my favorite and one of the top website that provides you to learn CSS to control the styles and layout of web pages.
2) CSS Tutorial (http://www.csstutorial.net/)
CSSTutorial.net is another great website which provides you some great CSS video tutorials.
3) HTML.net – CSS Tutorial (http://www.html.net/tutorials/css/)
Everything about CSS like what is CSS, How does CSS work, basic syntax, web standards and validation can be answered from the given tutorials.
4) EchoEcho.Com – The Complete CSS tutorial (http://www.echoecho.com/css.htm)
EchoEcho is another best resource for CSS leaning with introductions, code examples and online tools.
5) HTML Dog – CSS Beginner Tutorial (http://www.htmldog.com/guides/css/beginner/)
Html Dog is another remarkable tutorial website for CSS lessons, which facilitate you to learn CSS from the beginning.
6) W3.org – Starting with HTML + CSS (http://www.w3.org/Style/CSS/)
World Wide Web Consortium or W3C is renowned website for online tutorials. You can learn HTML and CSS from this website.
7) Tizag – CSS Tutorial (http://www.tizag.com/cssT/)
Tizag.com is also a great websites for learning how to separate styles and contents on your web pages with CSS.
8) CSS Maxdesign – Listutorial: Step by step CSS (http://css.maxdesign.com.au/listutorial/)
CSS Maxdesign provides basics of building background image lists, nested lists, rollover lists and horizontal lists.
9) SiteGround – CSS Basics Tutorial  (http://www.siteground.com/tutorials/cssbasics/)
Siteground website is the complete CSS tutorial for beginners. You will learn here the idea behind CSS, syntax of CSS and sample HTML and CSS file.
10) CSS Mozilla Developer (https://developer.mozilla.org/en-US/docs/Web/CSS)
Mozilla developer site is also a great resource for learning something extra from the world of CSS. It has complete CSS tutorial and DEMOs.
There are many more websites are available over the internet. Feel free to comment If you like to share some more websites for our readers.