I have seen many articles that publish DoFollow commenting websites.
But this is really a big question because are they actually dofollow commenting websites?
May be Yes or May be Not.
I am not claiming that the website owners are wrong because when they published the article at that time those blogs or websites might be dofollow but today may be or may not.
Can we really check for dofollow comment websites?
The answer is yes, we can check by installing a simple Add on to Mozilla Firefox.
What are Nofollow and Dofollow links?
When you create a link in your website or blog, whether it's on your article, or in a comment section, a regular link looks like below.
<a href="https://www.itbloggertips.com/">IT Blogger Tips</a>
If a link is tagged as "NoFollow", it looks like below:
<a href="https://www.itbloggertips.com/" rel="nofollow">IT Blogger Tips</a>
Actually in the first link there is no "DoFollow" tag, here the absence of the "NoFollow" tag makes the link DoFollow.
In the second link it is specifically defined as NoFollow (rel="nofollow") so it is called "NoFollow" link.
How to check if a link is Nofollow or Dofollow?
I am writing this article to make my readers aware about the nodofollow add on for Firefox which I am using.
Step-1: Open Google.com and Search for nodofollow addon for Firefox or click on the below link to open it directly.
https://addons.mozilla.org/en-US/firefox/addon/nodofollow/
Step-2: As you click on the above link, following screen will appear.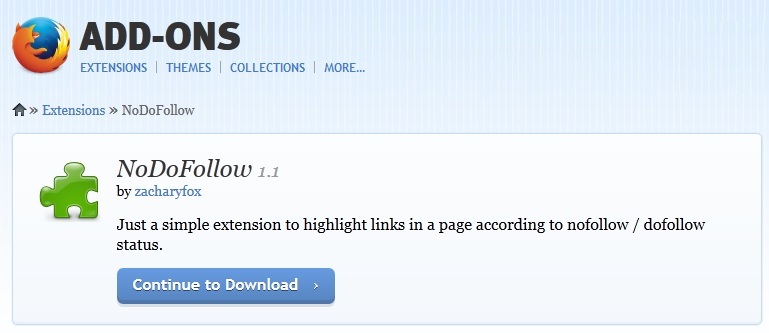 Step-3: Now click on Contine to Download button.
Step-4: It will ask you to Allow and Install it on Firefox browser.
Step-5: Once it is installed, it will ask you to restart your browser.
Now right click on anywhere on your browser and select "NoDoFollow".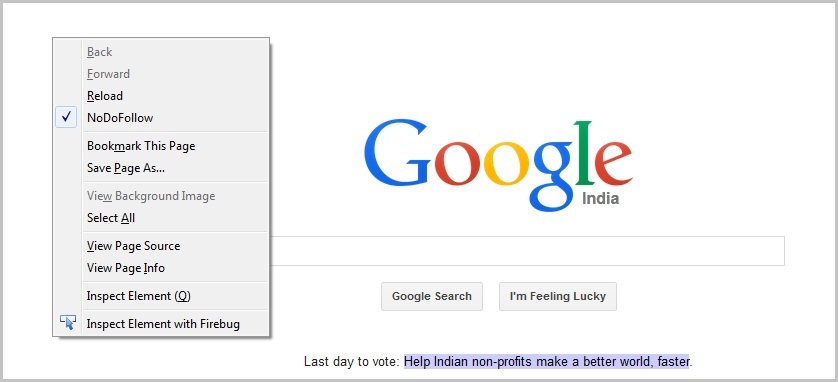 Once you clicked the "NoDoFollow" option, the links which are not "DoFollow" will show in light pink color otherwise will show in light grey color.

If you want to see the review of this addon, please click here. Screenshot is attached for your reference.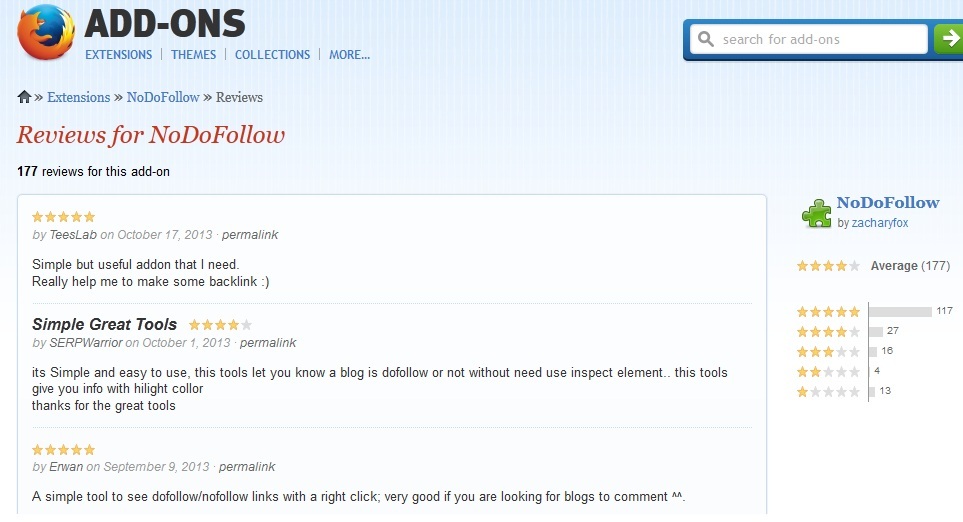 I hope you liked this post.