Enjoy!!! Top 5 free Android games for mobile or tablet.
Download all the games from Google App Store and start stunning journey and break records of your friends.
1). Subway Surfers
This month Subway surfers free android game is on the top of the list.
Help Jake from the irritable Inspector and his dog. Collect as many coins as you can to make jack powerful.
Features
It is developed with grind trains with your cool squad, colorful and stunning HD graphics, Paint powered jetpack, hover board Surfing, and lightning fast take acrobatics.
2). Temple Run 2
Temple Run 2 is on the 2nd position with over 170 million downloads. Now get more thrilling running, turning, jumping and sliding you love in Temple Run 2.
Navigate risky cliffs, mines, zip lines and forests as you try to escape with the cursed idol.
Features
It is developed with stunning new graphics, new organic environments, new obstacles, more power ups, more achievements, special powers for each character and bigger monkey.
3). Dr. Driving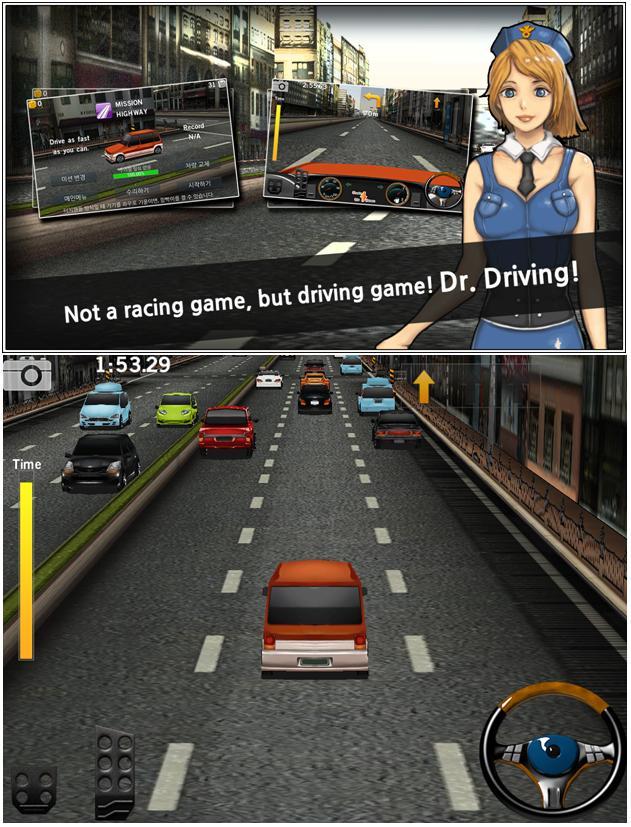 Dr. Parking came back as Dr. Driving with 3rd position which will drives you crazy. Burn up the streets with fastest and most visually stunning edition of Dr. Driving series.
You can also share your highest scores with your friends using Facebook ID and 100Gold will be provided.
Enjoy Dr. Driving free Android game by just downloading it from App Store in your mobile or tablet.
4). Bunny Skater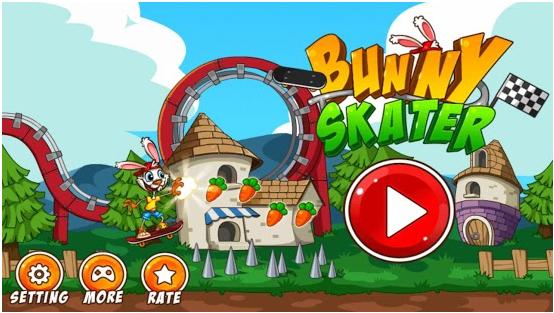 Hey Bunny is back with 4th position in his MOST ANTICIPATED adventure to hit Android. Good news is that Bunny Skater is no. 1 exciting skateboarding game on Google Play.
Grab the board and get ready for the adventure now.
Your goal is very simple – Guide Bunny to destroy the obstacles and to collect all the carrots because Bunny loves them. The more carrots you collect the more points you score.
Features:
This free Android game is developed with 3 most beautiful skate worlds to get lost in, 72 best challenging levels, Realistic physics to guarantee a familiar skateboarding experience, Multiple paths on each level for further replay ability.
5). Hill Climb Racing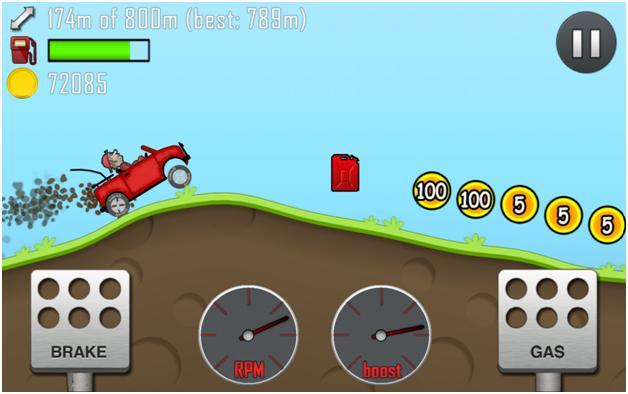 Hill Climb Racing is on the 5th position with most addictive and entertaining physics based driving game made for Android.
In this game you will meet with Newton Bill, the young aspiring up-hill racer. He is about to board on a journey that takes him to where no ride has ever been before.
Face new challenges of unique hill climbing environments with many special cars. Gain bonuses from daring actions and collect more coins to upgrade your car and reach even higher distances.
Features:
Hill Climb Racing has 10 different vehicles with unique upgrades, 11 stages, Cool graphics and smooth physics mock-up, good on low as well as high resolution devices and real turbo sound when you upgrade your car engine.