In my previous post "Download Video from YouTube", you learned the way to download video from YouTube website.
In this article you will learn the way to download video from almost every website on the web.
You can download videos from almost any streaming site using Ant video downloader in just one click.
The Ant.com Video Downloader is simply an extension for Firefox and Internet Explorer that download videos from almost every website like Daily motion, YouTube, etc.
Step-1: First open the website using http://www.ant.com/video-downloader link and click on "Free Download" for Firefox.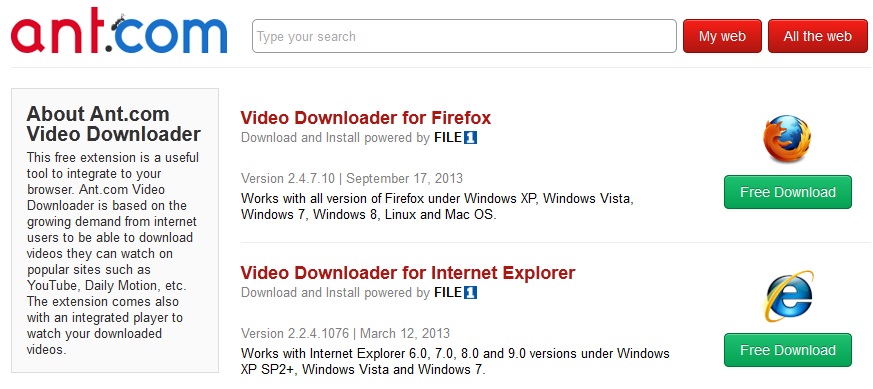 Step-2: It will ask you to install add-ons on your computer. Click on "Install Now" button.
Step-3: Now restart Firefox to activate Ant video downloader add-ons.
Step-4: Click on "Tools" > "Add-ons" and select "Extensions" in the panel. Here you will see "Ant Video Downloader" is installed.
Step-5: Click on "Options" to change the default settings as shown in following figure. If you don't want to change them then leave them as it is.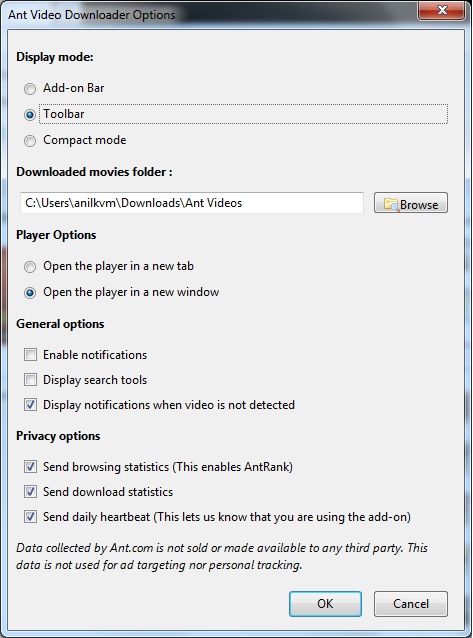 Now open YouTube or any other website and run your favorite video. Once video is started, click on "Download" button and your favorite video will save on default location.

By this way you can download video from any website.
If you liked this article then don't forget to share with your friends.