As this is the basic feature of outlook to forward an email with friends or colleagues like reply of the emails. But you can forward an email as an attachment with your email.
Why it is required to forward a message as an attachment when you can forward the main email.
The main purpose of this attachment is to share the same email body in exactly the same format you received without changing anything in that email.
In this article you will learn how to forward a email message as an attachment with Outlook.
Step-1: Create a "New email" message in outlook.
Step-2: Select "Insert" menu in new email message > click on "Attach Item" button on toolbar as shown in following figure.
Step-3: A popup screen of "insert item" will appear as shown. Now select an item from the list and click on "OK" button.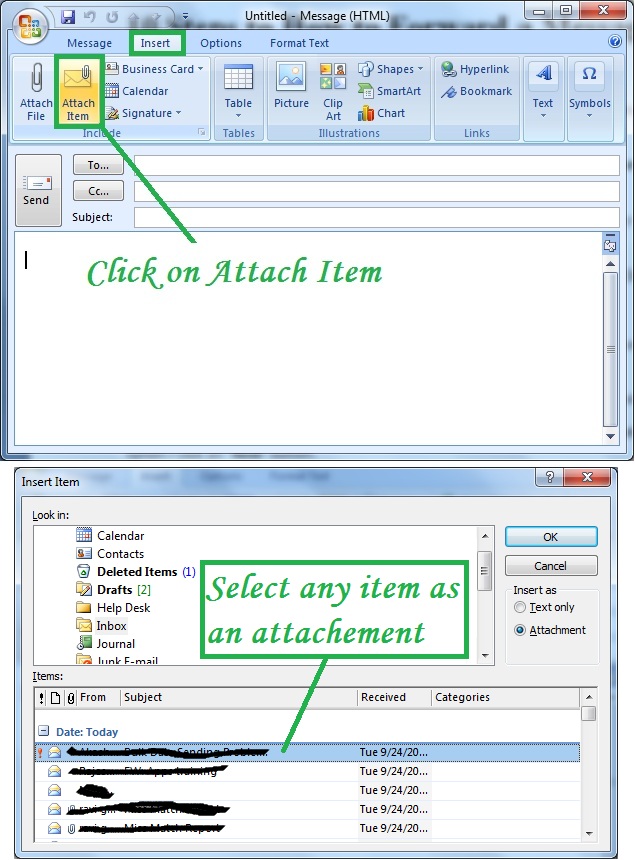 Step-4: Now enter recipients email address, subject and body text and click on "Send" button to send the email with attachment.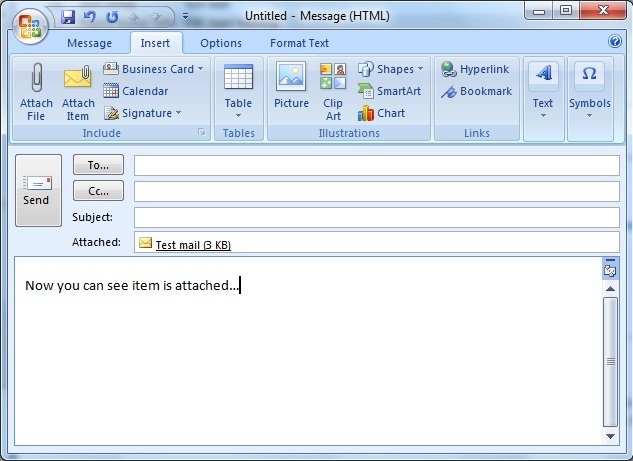 Step-5: Original email is attached with your e-mail.
How to Create a Meeting Request as an attached calendar link