You should always backup your blogger template before making any changes
Step-1: Open www.blogger.com/home website.
Step-2: Login into blogger account using Gmail account.
Step-3: Click on Overview option.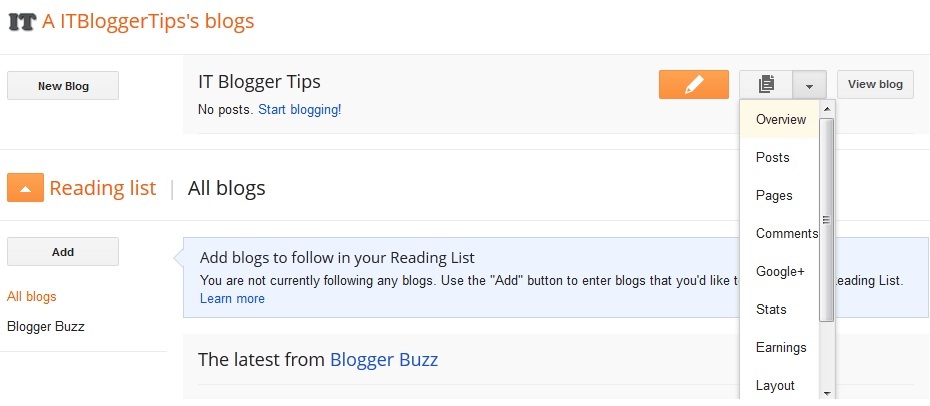 Step-4: Click on Template option under my blogs.

Step-5: Now click on Backup/Restore button and click on "Download full template".
Once you downloaded your template you can make any changes in template, if you don't want to keep latest change then you can browse your downloaded template and click on upload button to keep earlier change.
Series for newbie bloggers:
1) How to Create a Free Blog – For Beginners
2) How to Change Your Blog Address
3) How to Backup and Restore Blogger Template