What I ignored when I joined Pinterest but I don't want you to do the same thing.  So what I ignored everything is here, just follow below instruction to know about those 5 secrets through you can drive huge visitors to your blog.

Connect Your Blog with Pinterest
Pinterest is the best social networking site to drive huge traffic to your blog or website. First create your account on Pinterest and connect your blog with it. Now the time is to create a board in your account.
You can make different type of category boards on Pinterest for each type of article. Suppose if you write and share any article about Latest Technology then you can make a board "Latest Technology", if you write about Social Media then you can make a board "Social Media" and Pin your Articles in those related boards.
By this way your visitors/ Follower /Fans can easily find what you have posted, so always pin you every Blog article on Pinterest but here you can't pin your article without an image. So your article must have an image to pin it on Pinterest.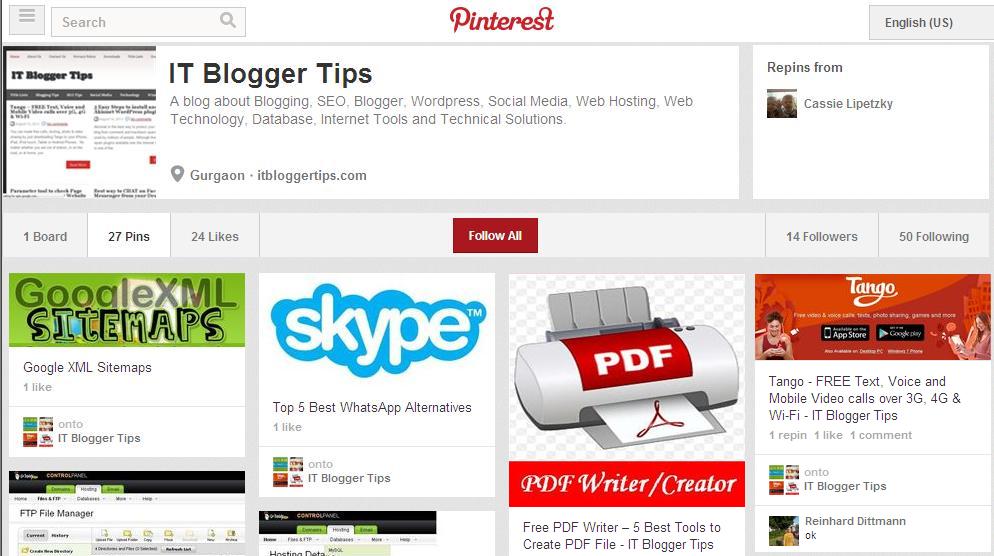 1) Create Unique & Attractive Image
You must use an attractive image to pin your article on Pinterest. Before writing any article, choose your eye catching image smartly as per your title. You should learn how to create valuable visual content with attractive image of your own. Choose your image smartly because your content will read after that.
2) Focus on Latest Trends/Topics
Write about latest trends and incorporate trending topics into board titles or keywords within captions. You should look about what is sizzling in your trade right now, what everyone is talking about. Just write and share about those topics. It doesn't mean you should write about everything, it means write something latest and trendy in your niche.
3) Build Relationship
One of the most important marketing strategies is build relationship. Without building relationship in terms of readers and followers, it's really hard to get huge traffic to your blog. Find other bloggers on Pinterest and like their article and follow them to make good relationship.
4) Host a Contest on Pinterest
By running a contest on Pinterest increases your traffic tremendously. Host a contest where participants/readers must either pin content from your site or re-pin pins which you already have on Pinterest that link back to your blog or website.
There are lots of great ways to structure your contest on Pinterest. Crucial thing is that you get other people to share pins that promote your site with as many people as possible.
5) Install Pinterest Plugin (To your blog or web browser)
Adding Pinterest Plugin to your blog or browser is another excellent way to pin your blog article. The WordPress Pinterest plugin will place a Pin It button on your blog articles and this will allow your visitors to pin your article with ease.
I recommend you to install Pinterest Plugin to your web browser because if it is not installed below the post then you will not be able to pin it. With browser it would be easy to pin any article.
I use Pinterest Plugin for Mozilla Firefox and it's very easy to pin any article.