Here I am posting 5 best WhatsApp alternatives which will be available for all platforms in cell phone series. I am not going to describe in detail about any application but in short all below mentioned alternative applications are being used for instant messaging, Video, Voice Chat, Group chat and can easily connect with Social Media Networks.
For detail description, please visit the official website of below applications:
1) Skype.com: Skype keeps you together wherever you are, wherever they are.
Skype is a part of Microsoft now and they will work together to bring innovative technology to friends, family and colleagues everywhere in the world.
With the use of Skype, you can share a story, learn a language, celebrate a birthday, work with colleagues and hold a meeting, Instant Messaging, Skype-Skype voice and video calls for free.
Apart from this it gives pure voice clarity.
2) WeChat.com: The new way to connect with your friends.
WeChat is a powerful mobile communication tool that provides free texting messages, sending voice messaging, group chats, video sharing, photo sharing and location sharing. You can also find new friends nearby to talk to.
WeChat supports Wi-Fi, 2G, 3G and 4G networks and works on Windows Phones, Android, iOS, Symbian and BlackBerry devices.
3) Line.naver.jp: Free call and Messages with Line and Stay in touch with your best friends whenever and wherever you are.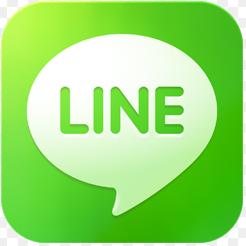 A new communication application which is most downloaded app in over 40 countries!
Enhance your line experience with line games, send video and voice messages, photos, location info and free voice calls. Apart from this, you can chat with all your friends (group messaging).
4) ChatON (web.samsungchaton.com): Samsung's own global communication service available on multiple platforms.
Samsung's ChatON messaging service is similar in performance to its competitors in messaging like you can send pictures, sending contacts or calendar appointments, sound or videos, you can do individual or group chats and a nice option animated messages and calledAMS is there.
You can use share screen, dual camera, and video call features to talk face to face with your friends, family and colleagues.
5) Viber.com: With Viber you can send free calls, text messages and pictures sharing with anyone, anywhere.
In windows with Viber, you can send free messages, make free calls to other Viber users and can sync your messages, contacts and call history with your mobile device so start the conversation on the Viber mobile application and continue from the comfort of your PC.
Viber provides Best-quality HD voice calls, Video calls, Text, photo and sticker messages, Group conversations, Full sync between your mobile and PC, Transfer ongoing calls between devices and No registration, passwords or invitations required.
I will keep updated this post about WhatsApp Alternatives.