How to upload your website Using Windows XP Network Place as FTP Client
In my previous article I have described the way How to connect your GoDaddy hosting account with FileZilla?  But In this article I want to let you know easiest method of uploading or downloading your website using Windows XP Network place as FTP client. There is no need to download external softwares if you have installed Windows XP.
As you already know that Windows XP comes with a network manager and the same can be used as an FTP client. You can use FTP client to transfer your Web sites from your local computer to your any web hosting account. The method of transfer your files from local computer to your hosting account is reffered as uploading.
Now you will need to have FTP settings of your hosting account in order to use Windows XP Network Place as FTP client to upload your Web site.
Following FTP information is required to use Windows XP network place as FTP client:
FTP User Name: This is the user name of your FTP account.
FTP Password: This is your FTP password.
Web Site URL: http://www.yourdomainname.com
FTP Site URL: ftp://www.yourdomainname.com
Now you have to create a Windows XP Network Place. Once you created a Windows XP network place for your Web site then you can access your Web site folders in the same way as you access any of your folders in Windows.
First step to create a Network Place in Windows XP:
1)      Select Start > My Network Places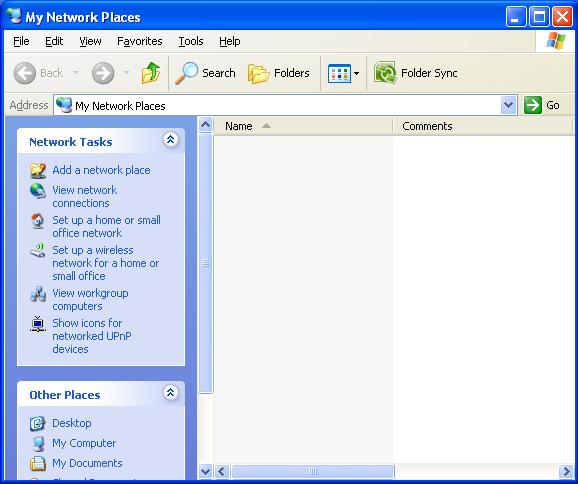 2)      Under the "Network Tasks" sidebar options, select "Add a network place" then "Add a Network Place Wizard" displays.
3)      Click "Next" button
4)      Now select the option "Choose another network location" and click "Next" button to continue.
5)      Now enter your FTP site like ftp://www.yourdomainname.com Click "Next".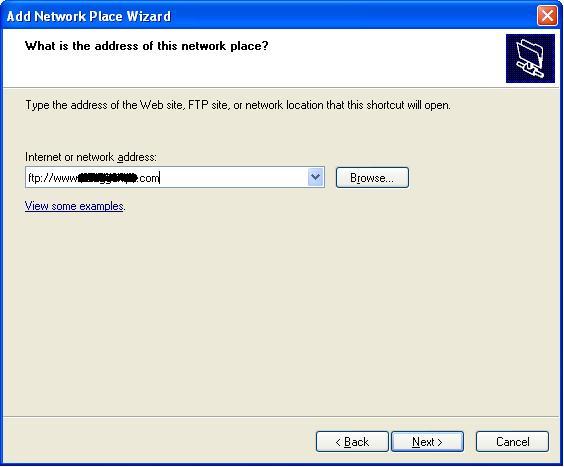 6)      You have to be sure that the "Log anonymously" option should not be selected. Enter your FTP User Name here and Click "Next" to continue.
7)      Now type a name for this network place and click on "Finish".
Once you completed above steps your network place opens in a new window, and the "Log on as" window displays. Enter your FTP password here and click "Log On" button.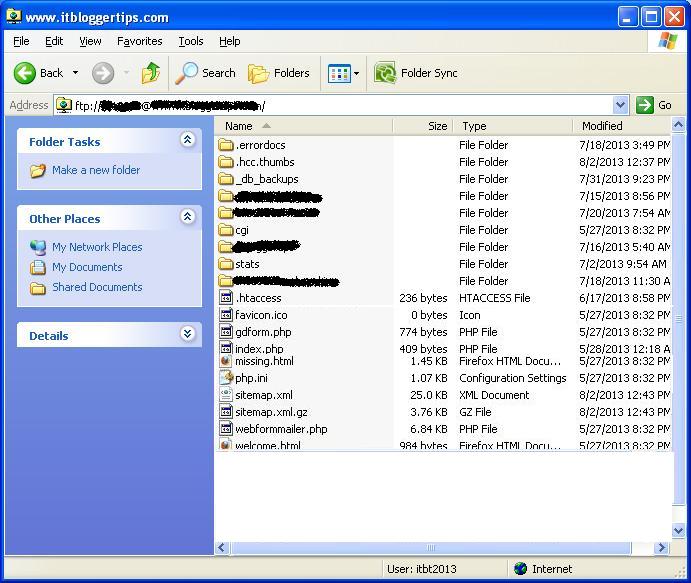 Now you can transfer your files from your local computer to hosting account by just copy the files you want to upload or download.