In this article I will let you know how to register and link your website to Google Webmasters with introduction of many more features.
Step-1:
First login into your Gmail account and click on below mentioned link to register with Google Webmasters.
Login into Google Webmaster (http://www.google.co.in/webmasters/)
Now click on Login button, it will redirect you to home page of webmasters.
Step-2:
Enter your website name and click on Add a Site button.
Step-3:
Now you have to verify your website that you are the owner of your website or not. This is authentication method of Google for checking the owner of website.
It will provide you recommended method and some alternative method; choose according to your easiness.
I always recommend first register with Google Analytics then choose here alternate method Google Analytics. By this way you can easily verify your website because you have already verified your website to Google Analytics.
Click on Verify button and you are done.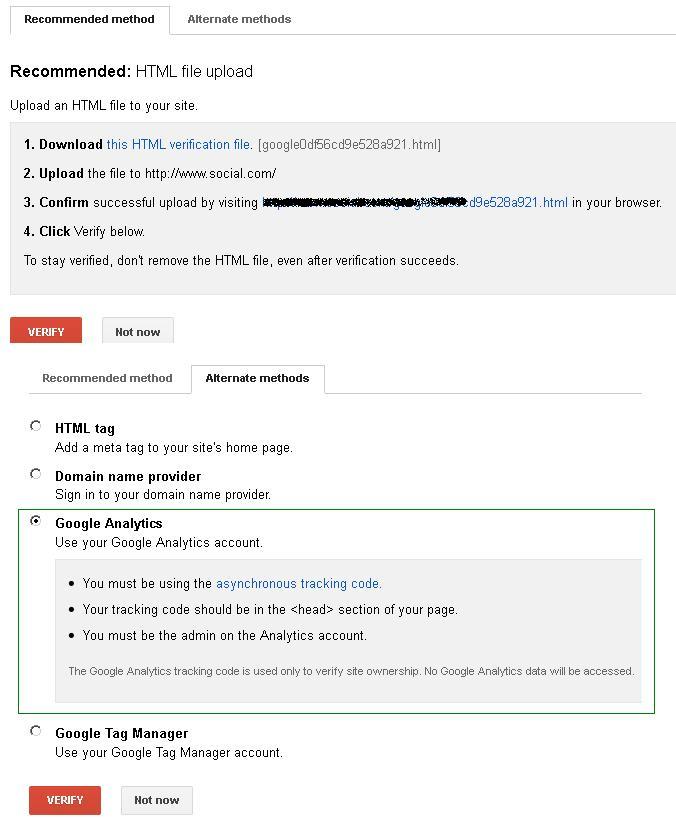 Now you can see various feature of Google Webmasters tool like Search Traffic, Google Indexing, Crawl of your web pages, Block URLs etc.