WhatsApp is most popular messaging application for Smartphone mobile. But if you do not have Smatphone then you can install it in your PC and avail the benefits of WhatsApp.
System requirement to install BlueStacks in your PC.
You should have administrator privileges in your user account.
Minimum Operating System should be Windows XP SP3 with .net framework 2.0.
Minimum 2GB RAM is must to install the software.
Your system should be VGA compatible but you can't check it till software installation interrupts you.
I hope you have completed the entire requirements. Now follow the steps to proceed:
Step-1: You have to download Android program for your personal computer. This software program is an Android emulator and can be downloaded from following path.
http://www.bluestacks.com/   BlueStacks-SplitInstaller_native.exe
Step-2: Here is the downloaded application (Android emulator) for your personal computer. Now we will install it by just double clicking on the software.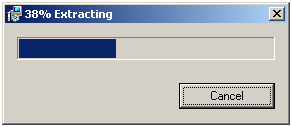 Step-3: Just click on continue button to proceed the installation.
Step-4: Enable all App settings otherwise it won't work properly.
Step-5: Your installation is in progress. After successful installation of this software, upgrade it from BlueStacks website.
Once you have completed the installation, just do some steps:
After installation of Bluestacks software, load this android emulator, and go to the search line and type WhatsApp and download it.
Now Install the WhatsApp.
Once you have installed WhatsApp application, it will ask your personal details to register with your country and mobile phone etc.
You will get a text message from Whatsapp application with a digit number.
The Whatsapp application will ask you to click on 'call me' button.
When u will click on 'call me' button, an automatic call is made to your entered phone number. A voice call will tell you about the same digit number which you got as text number. Fill the number.
Now time is to fill in your complete name or nickname. Verification is completed.
Once you have installed WhatsApp application and your application is LIVE, you can use it just like your mobile phone.
Go to settings and add click on create a contact and fill in the details. You can create many contacts by this way.
You can create a group chats also like mobile WhatsApp but with the limitation of 50 contacts.
Enjoy the WhatsApp application on your computer.