Many of us are not expert of computer systems so we have to depend on other people to fix the issues of our computer.
We run lots of programs and internet applications on daily basis. Lots of temporary files are stored in our computer and due to malicious and unwanted software installation from the internet sometimes our computer behave like not recognizing CD/DVD drive, Unable to open task manager or registry editor like that.
FixWin is there, it is a freeware utility to repair & fix common Windows issues for Windows 7 & Vista.
Download FixWin Utility and avail the benefits of this application. This application supports both 32bit and 64bit version.
After downloading FixWin utility run it and you can fix many issues without getting knowledge of registry. Following screenshots will give you a quick look about FixWin utility.
Screenshot-1: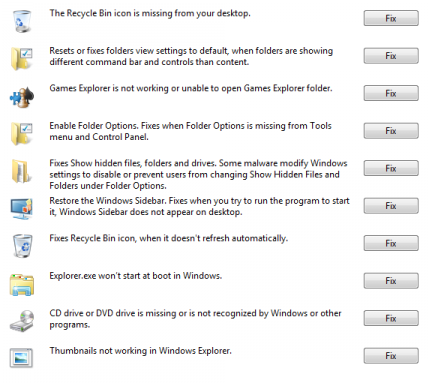 Screenshot-2: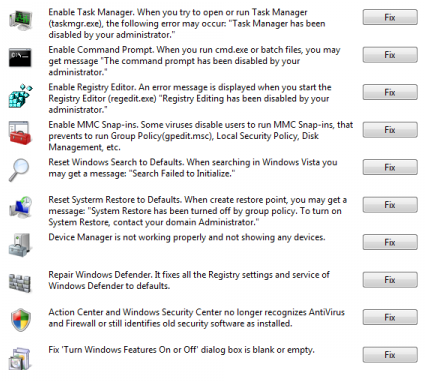 Screenshot-3: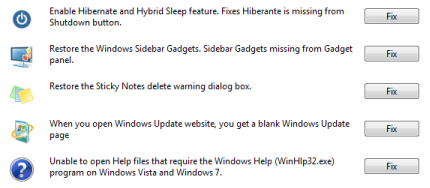 There are many more fixes are available, you can check and fix your problem by downloading FixWin utility.
You can share FixWin with your friends and colleagues so that they can fix issues of their PCs.