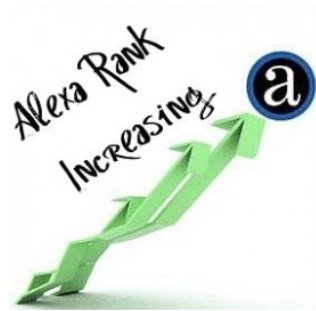 I started my blogging journey on 8th May 2013 and my Alexa ranking was none for WORLD and INDIA.
Then I did some implementations at my website then my WORLD ranking started from 3 Crore 9 Lack 65 Thousand 4 hundred Fifty Four and with no INDIA ranking.

Today (i.e. 19th Jun 2013 after 43 days) I am writing this post to give you 5 secrets to improve your Alexa ranking and my ranking is below. You can check my ranking by just click on below mentioned link.

Today (i.e. 27th Sep 2013) again i am updating my Alexa rank.
www.alexa.com/siteinfo/itbloggertips.com
I hope you are excited to know about those 5 secrets which can improve your Alexa ranking.
Secret-1: Write Great Post – Short Post – Bulleted Post
It is my opinion that a blogger should write small articles rather than writing a paragraph because readers have no time to read all your stuff.
Just write in few simple steps what bloggers/website owners have to do. Short and sweet stuff will engage your audience to your website.
You can check my posts which I have written in this website, they all are sweet and short which I studied and practiced.
Secret-2: Download Alexa Toolbar
Download & install Alexa toolbar to your browser and check your website status on that toolbar. When a visitor visits to your website with Alex toolbar, your website ranking status reflect to that toolbar and gives him/her a feel about popularity of your website. Alexa ranking is directly related to traffic which is coming to your website so more traffic you will get.
And more traffic to your website means higher Alexa ranking.
You can download Alexa ranking toolbar from here http://alexa.com/toolbar.
Secret-3: Install Alexa Widget
I have installed Alexa widget at my website because somewhere it also helps to improve Alexa ranking of my website.  When we install Alexa widget to our website, It counts every visit to our website like Alexa Toolbar and help us to boost Alexa Ranking.
Secret-4: Write Alexa Review
You can write review and rate to any website about their performance. You can also write review about our website and rate it using following link and button.
If you have social media login like facebook then you don't have to register to Alexa for vote and review but if you are a site owner then you have already created a login.
If you have a Alexa account and you have created your login then it is a good way to write review with Alexa account because you have registered your website there. Now I hope you understood how it will improve your Alexa ranking.
Secret-5: Promote your website & post regularly
One of the best ways to increase Alexa ranking is to promote your blog/website on popular social networking sites as well as social bookmarking sites.
Social bookmarking website like reddit.com, digg.com, www.thesocialbookmarking.com, www.articlebookmarker.com
And most important thing is that post regularly and keep updated your previous blog post to keep alive your website.