As security is a major concern for the corporations and individuals then why to compromise with Gmail's account security.
Gmail has 2-step verification method to secure your account and protect your important mails from hackers.
What is Gmail's 2-step verification?
According to Google, 2-Step Verification adds an extra layer of security to your Google Account, drastically reducing the chances of having the personal information in your account stolen. To break into an account with 2-Step Verification, bad guys would not only have to know your username and password, they'd also have to get a hold of your phone.
Initial setup of 2-step verification is a little bit of a hassle, but the extra security it provides is priceless.
How to Setup 2-step verification in Gmail?
Step-1:
Login to your Gmail account using your User Name & Password.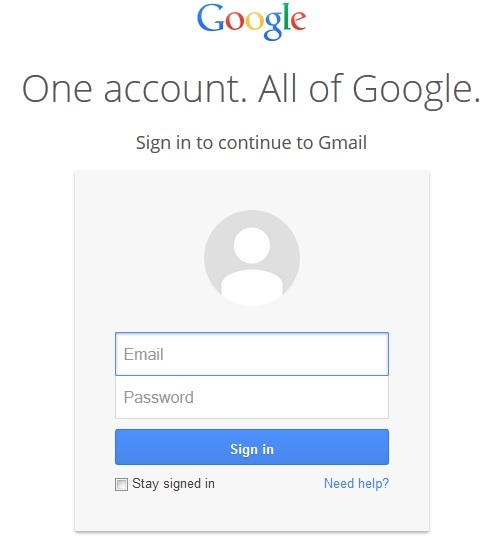 Step-2:
Click on the Account option as shown in below snapshot.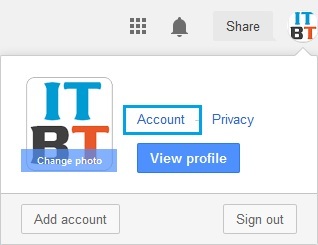 Step-3:
You will be redirected to Personal info Tab, Select Security Tab and click on Setup link next to 2-Step Verification text.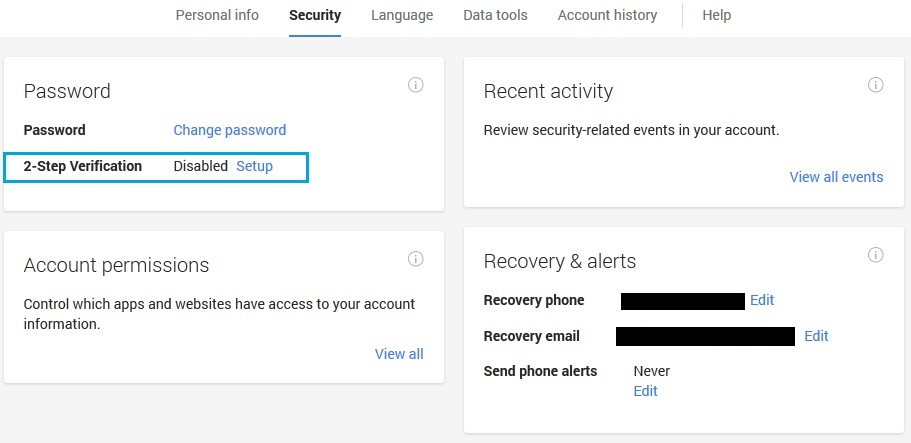 Step-4:
Click on Start Setup link as shown in below snapshot.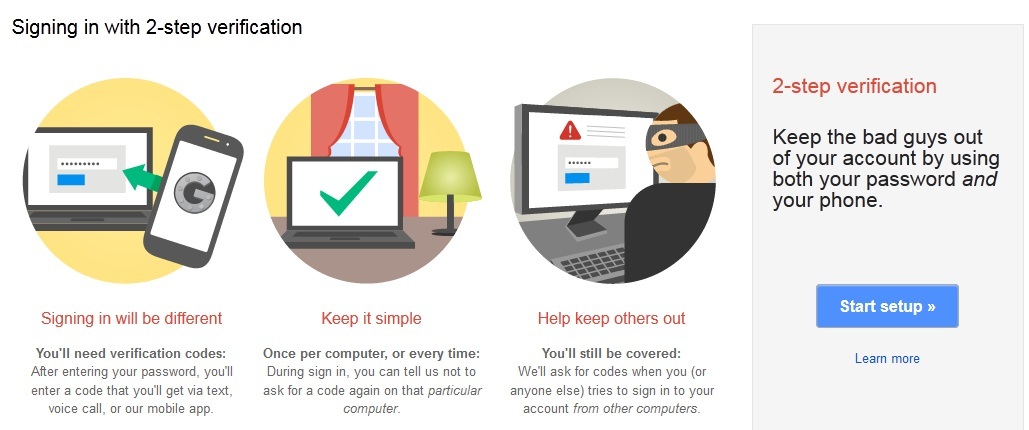 Step-5:
Enter your phone number in which you want to receive the verification code and choose whether to receive it by text or voice call.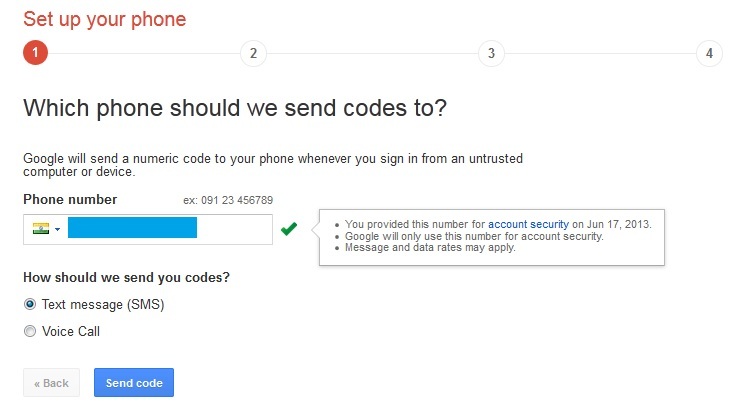 Step-6:
Once your received the code, Enter it in Enter Verification Code.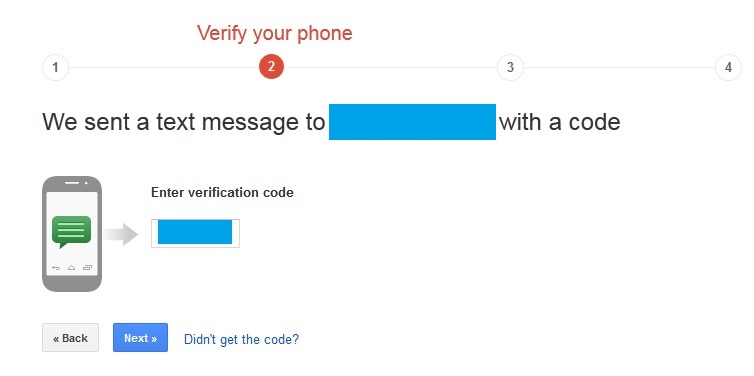 Step-7:
Now you have to decide whether to trust this computer you're using or not. If you have unchecked the option, 2-step verification will implement on every computer.
Click on Next button.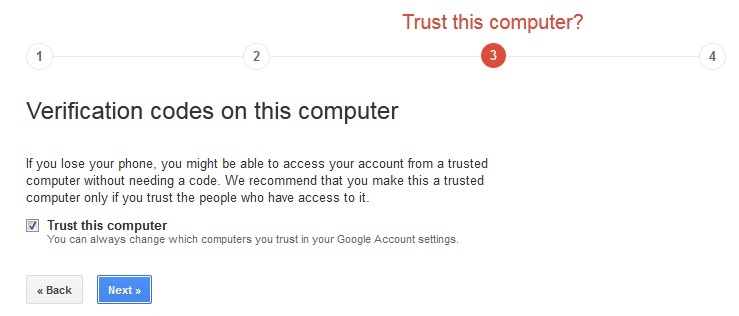 Step-8:
Read the information about 2-step verification and Click on Confirm.

Step-9:
2-step verification for your Gmail account has been completed. You can refer the below snapshot.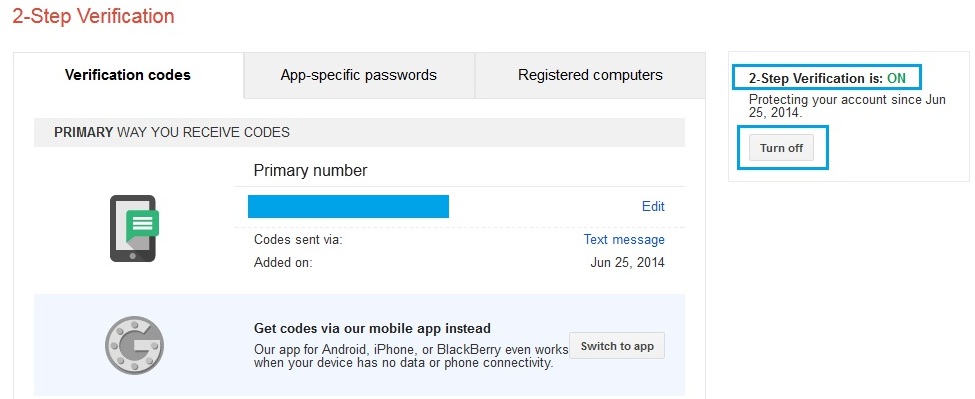 How it works
Whenever you login to your Gmail Account using your username and password.

You will be asked for a code that

is sent to your registered Mobile No

via text, voice call, or our mobile app.
During sign in, you will be asked to update the details and not to ask for a code again on that particular computer.

Change according to your requirement.
I hope Google's 2-Step Verification will help you to secure your Gmail Account.