There are so many questions occur into the mind when it comes to join affiliate program. Some of the questions are:
Why every blogger want to join an affiliate program?
Can I work as full time blogger and earn lots of money with affiliate programs?
The answer is not difficult but it entirely depends on you that how you take blogging. If you want to work as full time dedicated blogger and have passion to work then you can join an affiliate program and earn lots of money with it.
Do you know what is the greatest happiness of affiliate programs is to get an e-mail that you just made an affiliate commission from a blog post that you wrote few years ago.
There are so many bloggers in the world who are living their lives on affiliate programs. If you would also like to join Amazon affiliate program, follow below step by step process.
Join affiliate program with Amazon:
Step-1:
Open amazonassociates website (affiliate-program.amazon.in) and click on "Join now for FREE!" button.
Step-2:
Now enter your "E-Mail Address" which you want to register with Amazon.in.
Select "I am a new customer" option and click on "Sign in using our secure server" button.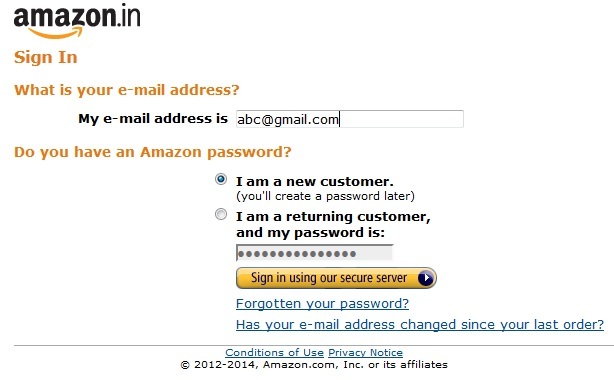 Step-3:
Enter your Name, E-Mail Address, Confirm E-Mail Address and Password of your Amazon account.
Once all the information entered, click on "Create Account" button to create your amazon affiliate account.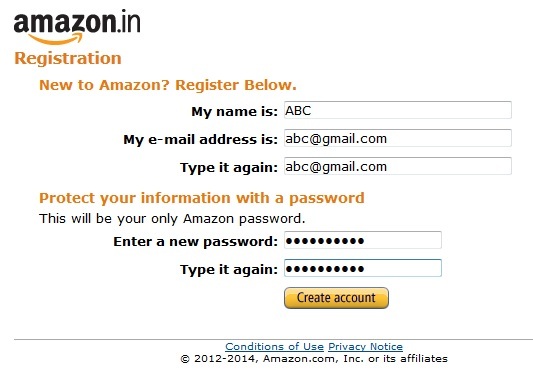 Step-4:
Once your account is created, amazon will ask you "Payee Name & Address", fill the information. Click on "Next: Your Website Profile" to fill your website details where you want to promote amazon products.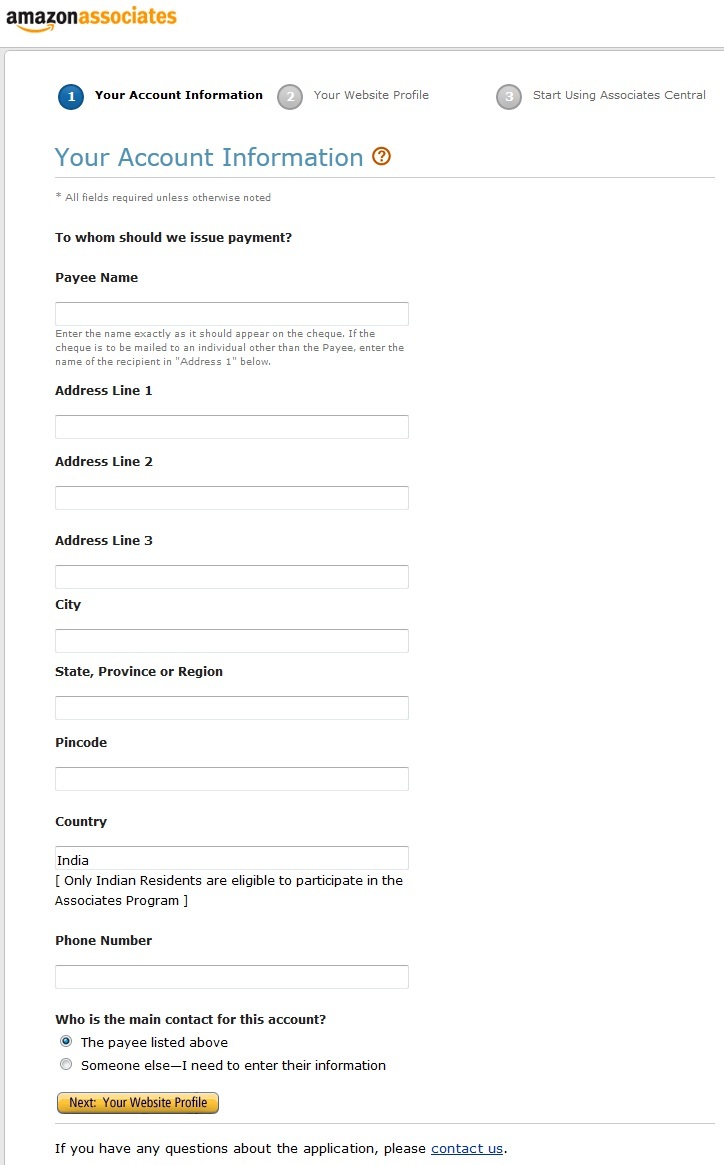 Step-5:
Enter your website URL, brief details about your website, Website traffic and Monetization information and click on Finish button.

By this way you can Join Affiliate Program with Amazon.
Now you can avail the benefits of amazon's affiliate marketing. If you like this post and want to share with your friends and colleagues, use below options.