If you are having trouble in importing your Internet Explorer or Chrome bookmarks to Firefox, this article will help you to import all the data from another browser to Firefox.
Well this is not as difficult as it sounds but for newbie, it may be tough.
I have remembered those days when I joined computer course and my teacher told me to write a mail and put him in Bcc. I was surprised what he is talking about. I thought there are only two options in the world, one is To and another is Cc. After that class i understood there is a Bcc too.
Now this article is helpful for those who don't know how to import bookmarks from another web browsers.
Steps to Import Bookmarks from another browser to Firefox:
Step-1:
Open Mozilla Firefox, click on the Bookmarks menu and select Show All Bookmarks option.
Step-2:

Now Library Window will appear as show in below snapshot.
Now click on Import and Backup and choose Import Data from Another Browser from the Library window.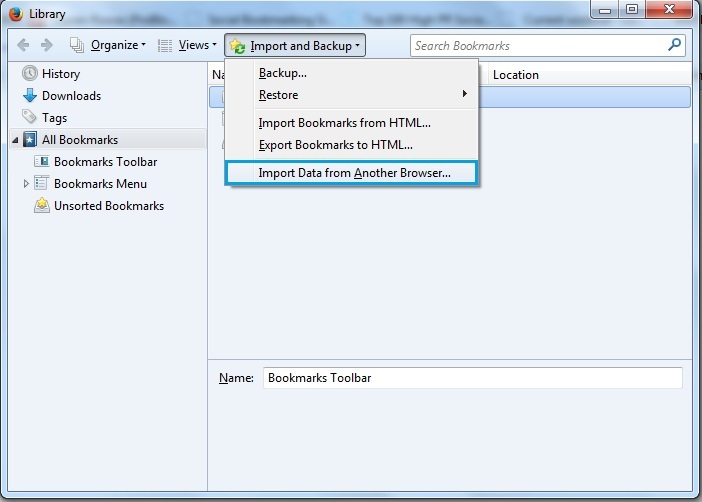 Step-3:
In the Import Wizard window, You will see all the web browsers which are installed in your computer. Choose Chrome and click on Next Button.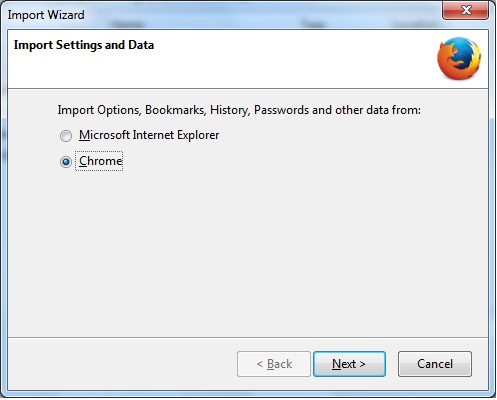 Step-4:
Select the items from the list which you want to import (I have selected only Bookmarks to Import), then click on Next Button.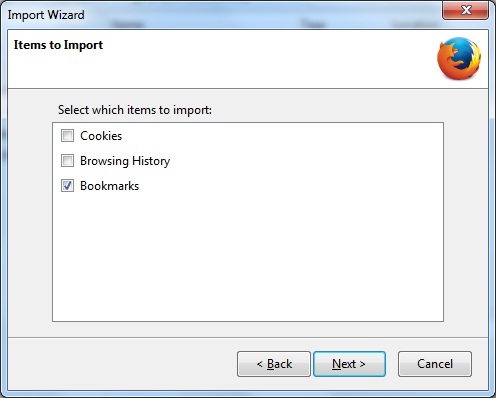 Step-5:
Click on Finish to complete the import process. You will get a message after successful import i.e. "The following items were successfully imported".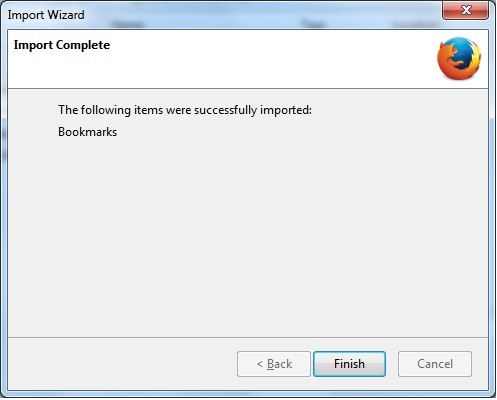 Step-6:
Now you can easily find your imported bookmarks in Firefox under Show All Bookmarks option. You will get here a folder named From Google Chrome as shown in below snapshot.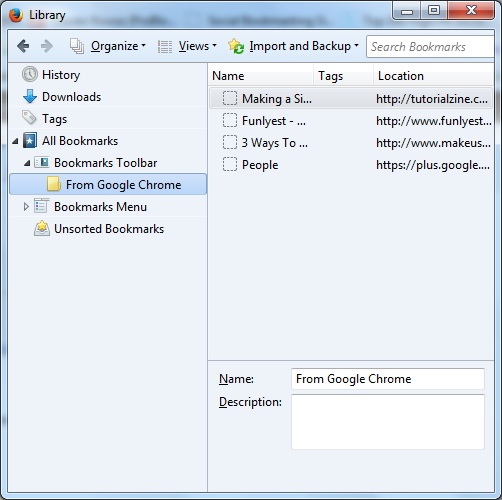 I hope this article helped you to Import Bookmarks from Chrome/Internet Explorer to Firefox.