Whether you know or don't know how to design a WordPress theme but you deserve to get a responsive WordPress theme for your blog or website.
A high quality WordPress theme matters a lot if you want to take your blog at the highest level in blogging career. Moreover you know that people are using different devices like Laptop, Tablet and smart phones to get access your blog over the internet. So your blog should be accessed in all the devices.
Here we have listed free responsive WordPress themes that are optimized for PC, Tablet and smart phone devices.
Top 5 Responsive WordPress Themes
A Responsive WordPress Theme is a theme that adjusts itself automatically according to the users Laptop, Tablet or Smartphone's screen size.
With the help of these responsive WordPress themes you can create an outstanding blog.
1) Portal Theme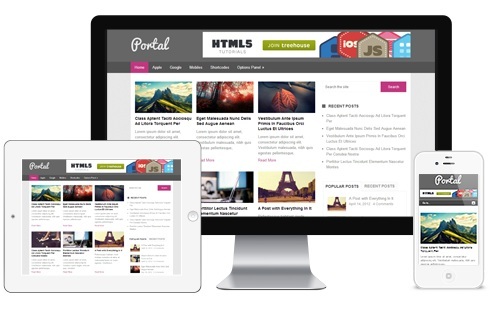 Portal is a free and very simple, magazine plus blog style theme with all the latest features like Grid Layout, Responsive,  SEO Optimized, Custom Widgets, Unlimited Color Schemes, Unlimited Backgrounds and many more.
2) Bloggie Theme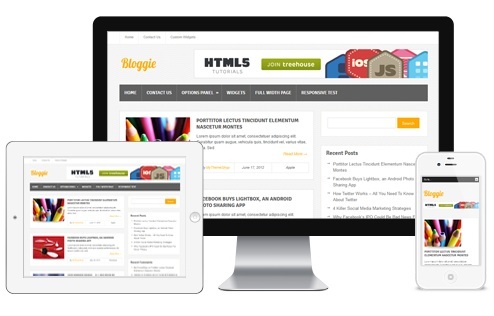 Bloggie is a free WordPress theme in the standard blog structure. The theme has many features like Ad Management, SEO Optimized, Responsive and many more.
3) Groovy Theme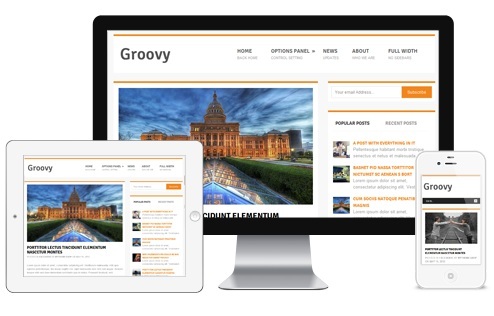 Groovy Theme is completely free and has many features like Beautiful Design, Responsive Layout, Unlimited Color Schemes, Ad Management, SEO Optimized, Faster Loading Time, and Custom Widgets.
4) Great Theme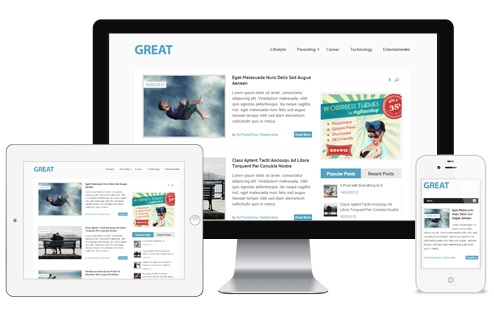 Great is a free traditional, magazine style WordPress theme along with Responsive, SEO Optimized, Ad Management, Unlimited Color Schemes and many more features.
5) Accentbox Theme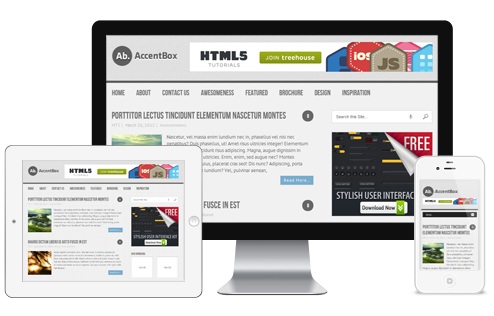 Accentbox theme is absolutely free and its main features are Fluid Responsive Layout, Flexible Layouts, SEO Optimized, Unlimited Color Schemes and many more.
Keep visiting for new and latest themes.
You Must Read:
10 Best SEO Tips for Website or Blog.