What is Free Fall?
This is the basic question which comes into the mind when we hear this phrase "Free Fall Data Protection". What does it mean?
So the answer is:
Free Fall is an accelerometer on the Dell motherboard. When it senses a jolt, it powers down the HDD to protect it from any type of Damage.
Or you can say, It is a feature that protects your hard disk from possible damage by unexpected drops. When a drop event is detected that can damage your hard disk, the drive is placed into a "safe" state to prevent against damage and data loss. Once the event is vanished, your hard disk is returned to the normal state.
As per my knowledge, this feature is only available with some Dell Laptops like Latitude and Precision with Win-7 since 2012. If this feature is available with any other series or laptops, please write below in comment section.
Now how can we enable/disable Free Fall Data Protection?
Follow the below steps:
START button > Click on CONTROL PANEL > Free Fall Data Protection
As you click on Free Fall Data Protection, following screen will appear.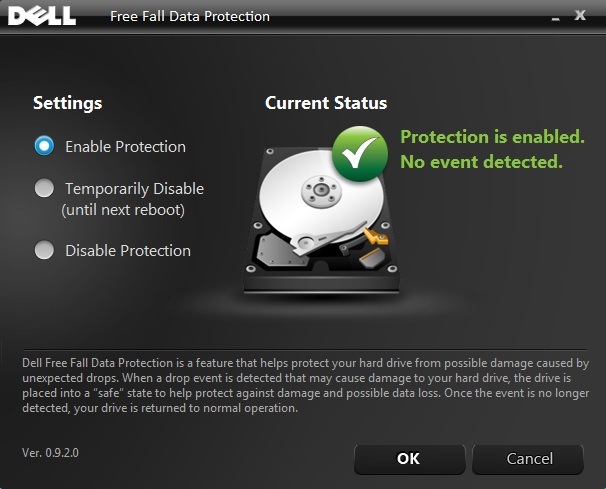 As you can see, there are 3 states that can be operated.
1) Enable Protection
When you enable this feature, it will detect the drop event.
2) Temporary Disable (until next reboot)
This option is available to whom who want to disable this protection until next reboot. As the system restarts, free fall data protection feature will automatically enable.
3) Disable Protection
If you want to disable this feature permanently then you may choose this option. Now it will not detect any drop event.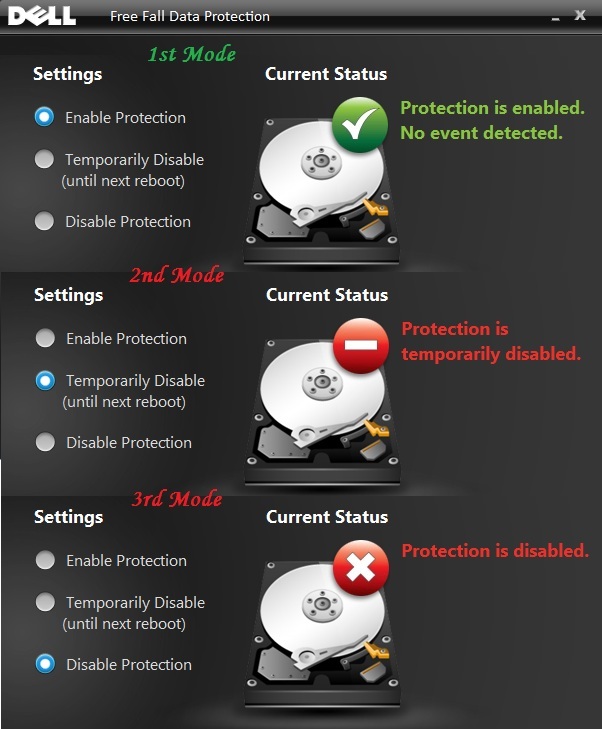 You can choose any one of the options. But it is recommended to keep it enable to detect the drop event so that your hard disk and important data can be save from unexpected damage.