Many people don't read Google Adsense Policy and apply in hurry to get Google Adsense but unfortunately Google reject their application.
I have seen many articles where people claim that they got Google Adsense in just 1 Month or 3 Months. I agree with them but after changes in Google Policies India, China and some other countries can't get Google Adsense Approval before 6 months because it's a minimum criteria for Google Adsense Approval.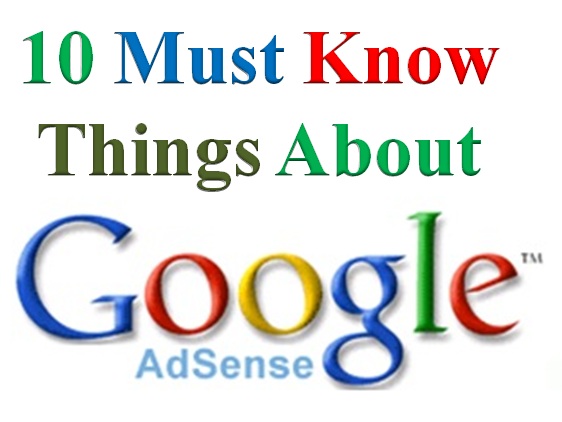 You must know 10 things before applying to Google Adsense.
1) Create your own Blog or Website using Blogger or WordPress or purchase a Domain, It is preferred to have a .COM Domain but other domains are also good for creating a Blog.
2) Minimum age 18 years for applying Google Adsense.
3) Your website should be 6 Months old for India, China and some other countries.
4) Always comply with Google program policies.
5) Write 100% original unique quality content with at least 250+ words.
6) Write more and more related content for your blog. Optimize your blog post with Meta tags and make it search friendly.
7) You must have at least 50+ unique visitors (organic traffic) from popular search engines.
8) It's not mandatory but Try to increase Alexa Ranking and Google Page Rank.
9) Submit your website page URL to popular search engines.
10) Create your account with Google Analytics and Google webmasters and Link your website with both the accounts.
Now apply for Google Adsense, if you have not missed anything your Google Adsense will definitely approve.
If you liked this article, feel free to write below in comment section.