If you get following error while copying your data to remote computer/network drive, there might be some chances to have INF file within a directory.
Error/Problem: Access denied while copying autorun.inf file to remote computer
It will show you permission error, so what does it mean?
Root Cause: You need permission from McAfee Anti Virus software. McAfee Anti Virus Prevents Remote Copy of AutoRun INF Files.
When you copy any software or files to remote directory that contains INF files then your system throw an error "you need permission to perform this action".
How to resolve this issue?
Solution: You have to just follow the below mentioned steps on remote computer.
Step-1: Open MacAfee Antivirus Virus Scan Console.
Step-2: Right Click on "Access Protection" option and Click on "Properties".  You may also double click on "Access Protection" to open the properties.
Now select "Antivirus Standard Protection" category, here you will see "Prevent remote creation of autorun files" are blocked and reported.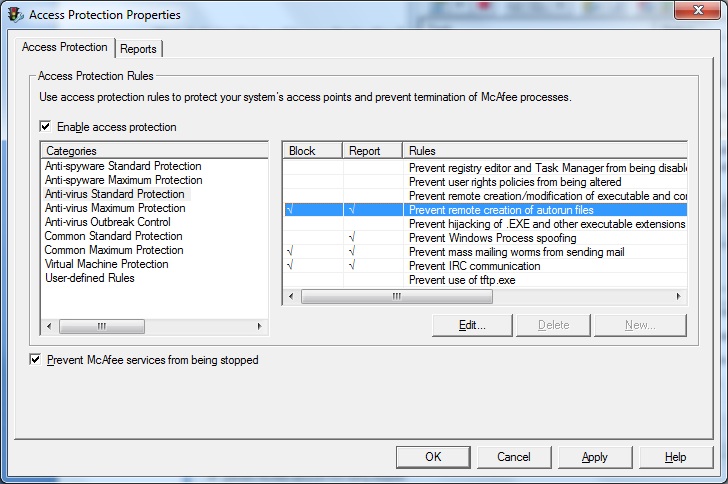 Step-3: Uncheck both "Block" and "Report" from "Prevent remote creation of autorun files" option. Now click on "Apply" then "Ok" and Close Virus Scan Console window.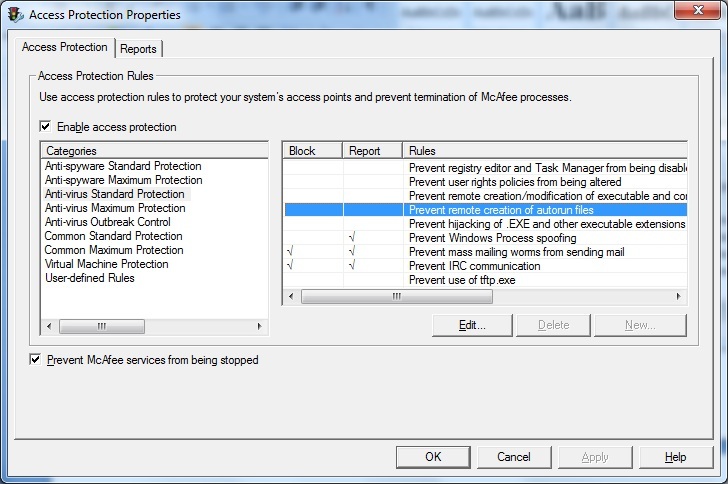 Now copy your files and folders to remote computer/network drive that contains autorun.inf file.  You will be able to successfully transfer your files to remote computers or network drive.
If you have applied above methods and still unable to resolve the issue, just write down your problem with error message in comment section. We will solve of your problem.