The purpose of this article is to teach how you can create PPT slides to animated GIF.
You have to follow 5 simple steps to create animated GIF file.
Step-1: First you need to convert your Power Point slides to GIF Graphics Interchange Format.
Open your Power Point presentation which you want to convert.
Go to "File" Menu.
Click on "Save As" option.
Choose "GIF Graphics Interchange Format" as the Save as type option.
It asks to convert all slides or single slide into GIF file.
Click on "Every Slide" to convert all slides into GIF files.
Step-2: Here you will have a folder with individual slides as .gif files.
Step-3: Now use third party websites like makeagif.com or you can Google "Create Animated GIF files" for other third party software's/websites that make GIF animations.
Step-4: Choose a website and follow their instructions to create animated GIF file.
Step-5: Once you uploaded and converted power point GIF files to animated GIF file. A link will be provided to download the animated GIF file.
There are many options available with makegif.com to convert into Animated GIF fie.
Convert video from webcam to gif
Convert YouTube to GIF
Convert any other Video to GIF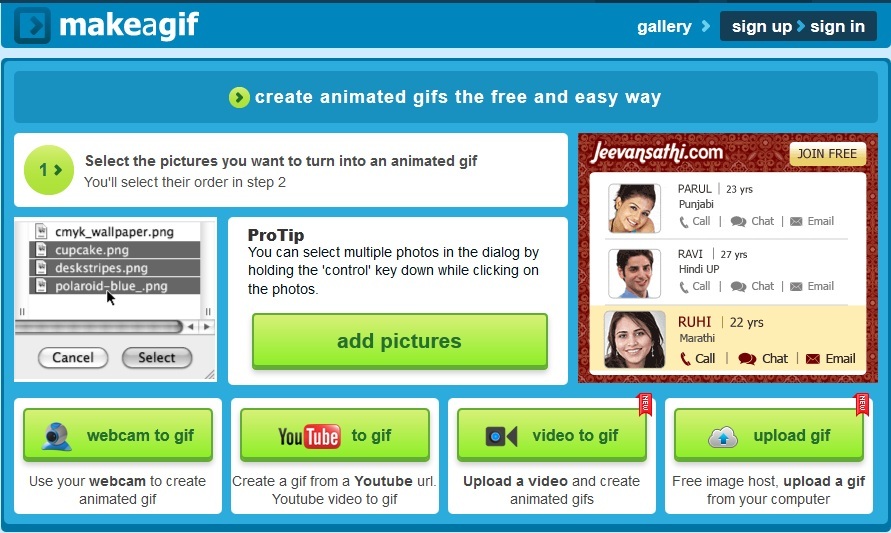 How to Increase Internet Speed: Tips and tricks to increase speed of your slow internet
How to Boost Your Computer Speed and Performance
Share with your friends if you liked this article.