I know it's not very difficult to start a new and free blog but this article is dedicated to all newbie bloggers who don't know how to start and where to start.
You can also check these 5 Best Blogging Websites to Create Free Blog and can find out 5 key differences between Blog and Website.
Here are few simple steps to create free blog on blogger website.
Step-1: Create Gmail Account and open www.blogger.com website.
Step-2: Login into blogger account using Gmail account.

Step-3: Click on New Blog to create your own free blog.
Step-4: Now type Blog Title, Blog Address (Which is available) and select template you like most.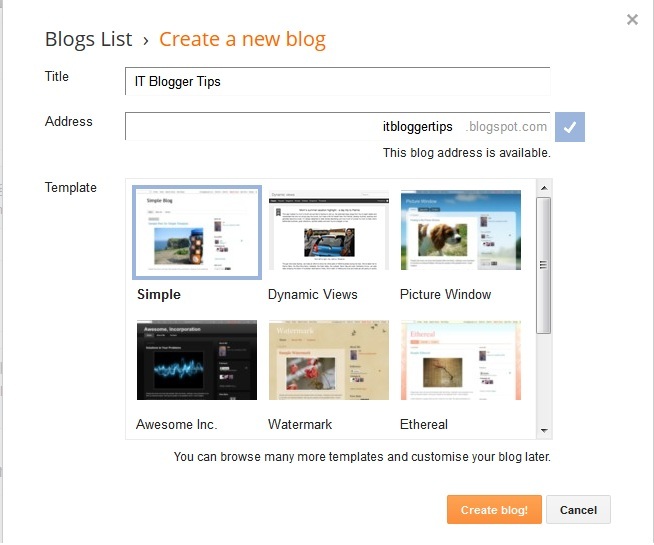 Step-5: Click on Create Blog button to create your free blog. Your blog is created and you can access it by typing your blog name on address bar or by just clicking on view blog button.
http://itbloggertips.blogspot.in/
Series for newbie bloggers:
1) How to Create a Free Blog – For Beginners
2) How to Change Your Blog Address
3) How to Backup and Restore Blogger Template