If you format your computer or change your email program, you don't want to lose your contacts. As you know that outlook stores your emails with all your contacts in a very complicated file which can be exported into a CSV file that can further import into any other email program very easily.
Note: This method will be same for every version of Outlook (like Outlook 2003, 2007 and 2010)
How to recover deleted E-Mails from Microsoft Office Outlook
Now follow below 7 steps to Export Your Outlook Contacts to a CSV File:
Step-1: First select "File" menu > click on "Import and Export" option.
Step-2: Select "Export to a file" option > click on "Next" button.
Step-3: Now select "Comma Separated Values (Windows)" > click again "Next" button.
Step-4: Select "Contacts" folder from the list > click on "Next" button.
Set Out of Office Auto Reply in MS Office Outlook without Exchange Server
Step-5: Choose "Browse" button to specify a file location, type file name "Contacts.csv" or you like.
Step-6: Here you can choose default option because outlook automatically maps all the fields and you need not to change it. Just click on "Finish" button to continue.
Step-7: Now you will see your contacts are exporting into contacts.csv file at your selected desktop path.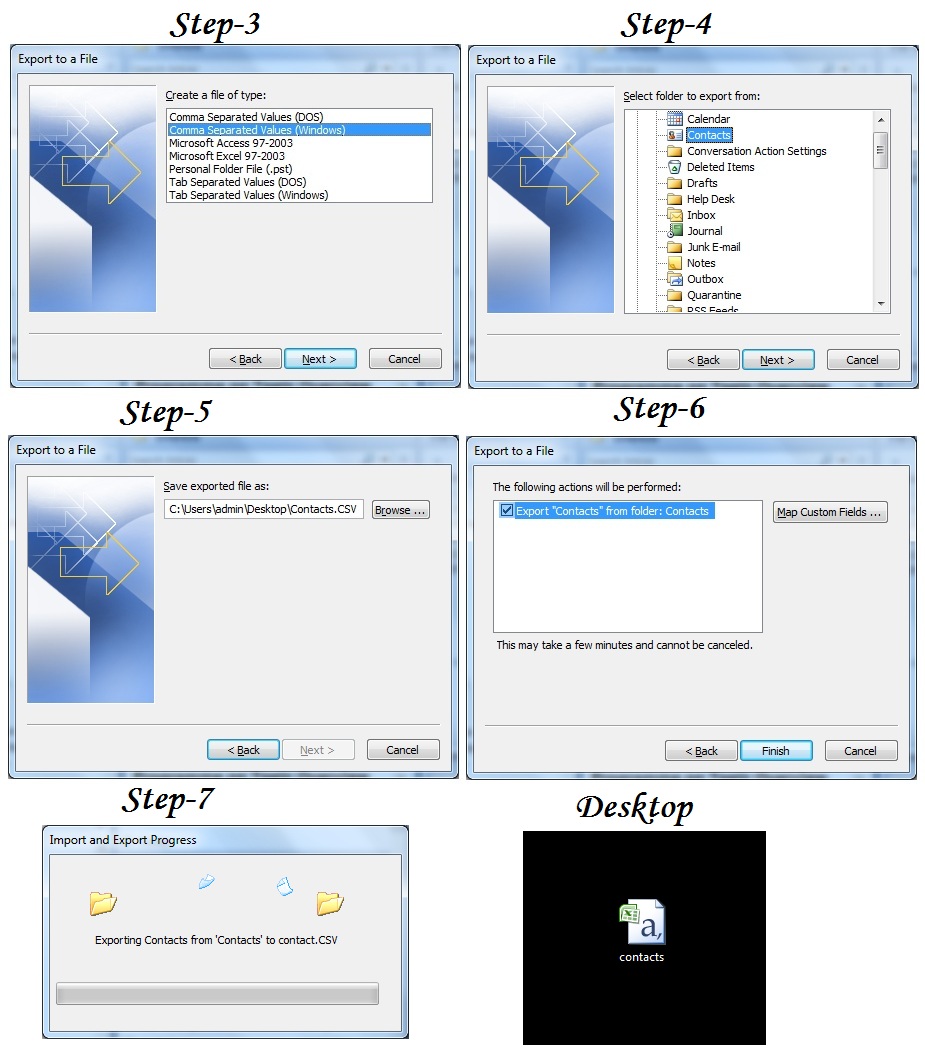 I hope you understood the way to export outlook contacts to a CSV file.