The following method will be applicable for Outlook 2003, 2007, 2010 and 2013 without Exchange Server but if your e-mail account is connected / configured to Microsoft Exchange Server, Please click here to configure the same.
Step-1: Open your outlook and create a new message as shown in figure.
Subject: I am out of Office till 1st Aug (Out of Office Auto Reply)
Message: Thank you for your email. Right now I am out of office and will be back at 1st Aug. In case of any urgency please call me on my cell phone at +91-9999999999.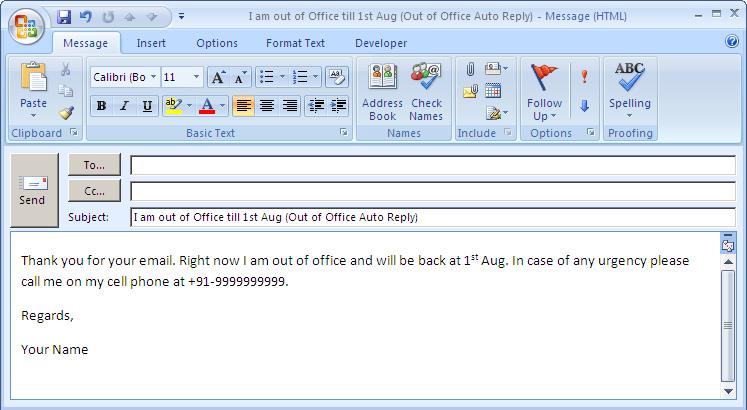 Step 2: Click File menu> Save As to save the message as Outlook Template.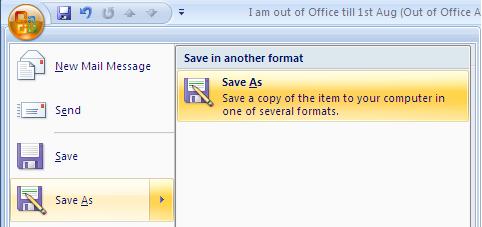 Note: I have given screen shot for Outlook 2003 but the same is also fit for Outlook 2007, 2010 & Outlook 2013.
Step 3: Here select "Outlook Template" and click on Save button.

Step 4: Now close the e-mail message and Click Tools > Rules and Alerts.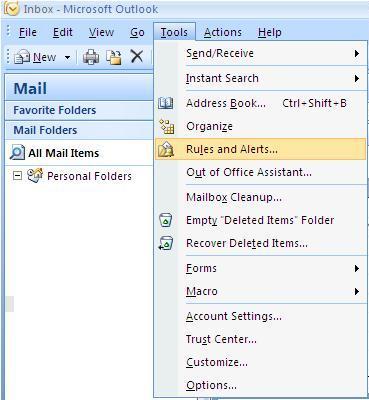 Step 5: Click New Rule button.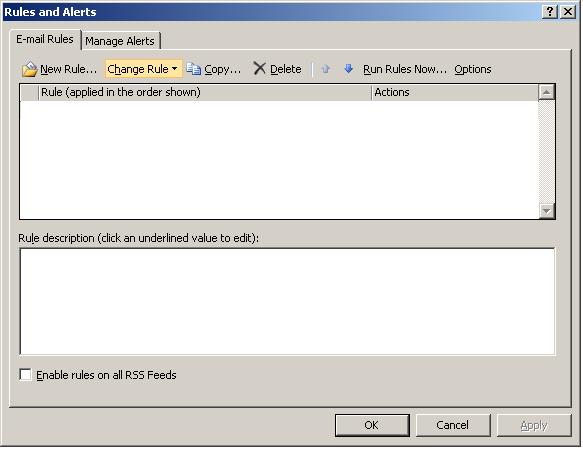 Step 6: Check "where my name is in the To box" and click Next button.
Step 7: Check "reply using a specific template" and then click the mentioned label "a specific template" under "Step 2" to select the template.
Step 8: Now you have to select "User Templates in File System" on the right drop down menu of "Look In", the template "Out of Office Auto Reply" which you have already saved will be there.
Select it and click Open button. Now click Next button after click on check "except if it is an Out of Office message".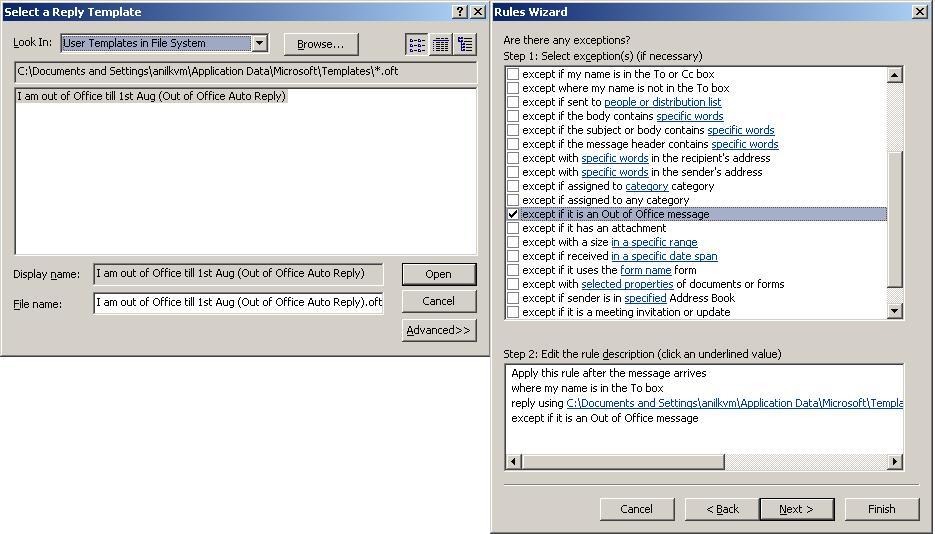 Step 9: Type "Out of Office" in the edit box to specify the rule name and click finish to set the rule.

By this way you can set out of office auto reply in Microsoft Office Outlook without Exchange Server.