A new Muslim search engine has been launched that will block forbidden content as per Islamic law. It is said that Halalgoogling gives results like leading search engines Google & Bing.
I have tried too. I opened it in browser and checked how it works?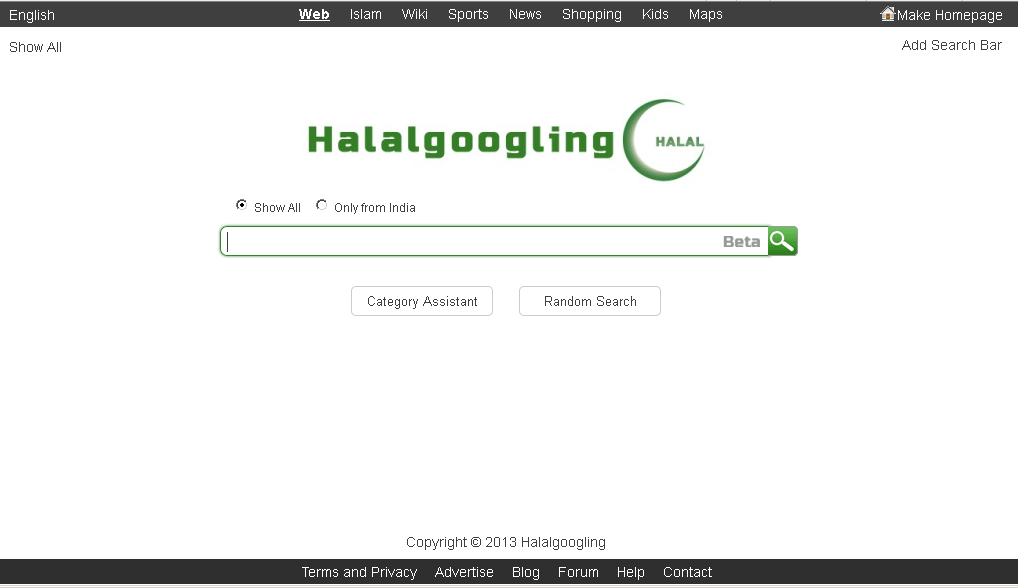 Enter your search term in search box like "Blogging Tips", it will show you results with some new options like "Quick Look" below the searched term. When you will click on this link a rectangle window inside the webpage will appear that will show you the content of that website.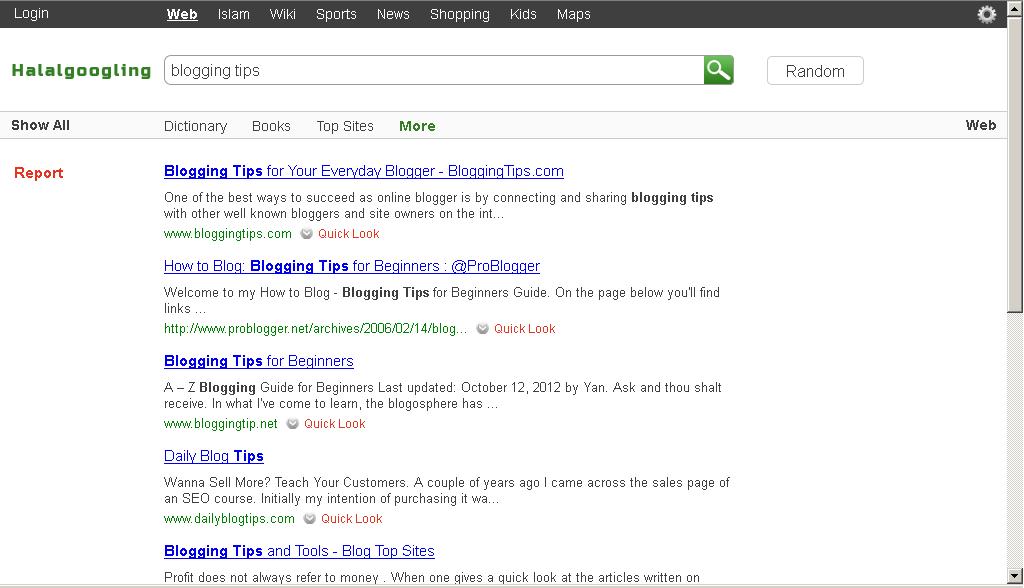 Here you can see how your searched term will look in rectangle window. There will be two more options "Close Quick Look" & "Maximize" comes when you search through Halalgoogling engine. Now choose what you want to perform.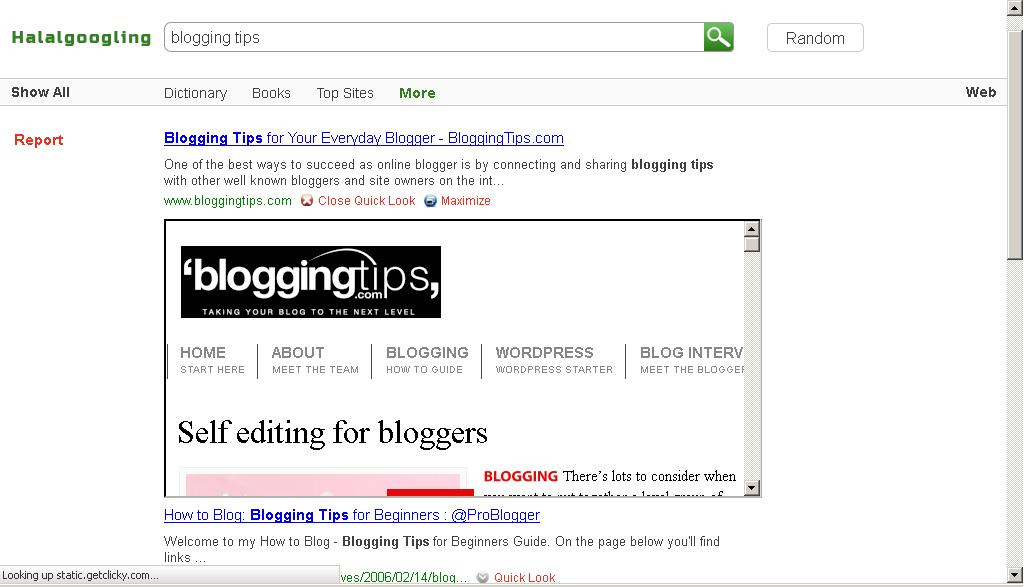 This article is just only for informational purposes.